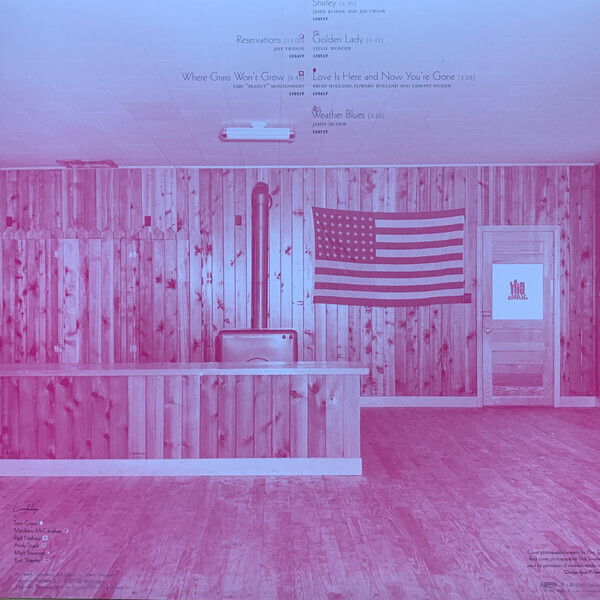 To order please add to basket and proceed to check out
2.
Where Grass Won't Grow
---
5.
Love Is Here And Now You're Gone
---
description
Ein Album, ganz ohne Autotune, dafür mit sechs entwaffnend tollen Coverversionen! Lambchop covern Songs von Stevie Wonder, George Jones, Mirrors, James McNew und The Supremes!

"TRIP" ist kein Corona Album, aber prophetisch ist es allemal! Bereits im Herbst 2019 hatte Kurt Wagner von Lambchop eine einzigartige Idee: Anstatt auf eine ursprünglich geplante Tournee zu gehen, würde er seine Band nach Nashville einladen, um eine Platte aufzunehmen umd dabei etwas Greifbares zu realisieren. Jedes Bandmitglied: Kurt, Matt Swanson, Paul Niehaus, Tony Crow, Matt McCaughan (Bon Iver, Hiss Golden Messenger), Andy Stack (Wye Oak) durfte sich einen Song auszuwählen, den die Band covern sollte, pro Tag ein Song.
"TRIP" wurde vom 2.-7. Dezember 2019 in den Battletapes Studios in Nashville, TN, aufgenommen. Produziert, bearbeitet und gemischt hat Jeremy Ferguson (mit Ausnahme von "Reservations", das von Ferguson und Matthew McCaughan gemeinsam gemischt wurde). "TRIP" klingt wie ein Höhepunkt der älteren und aktuellen Arbeit der Band. Es gibt da diese gewisse Lockerheit und Freiheit, die an ihren älteren Sound erinnert, gemischt mit der Raffinesse und Innovation der Band, die durch den Prozess des langen Zusammenspiels entstanden ist.