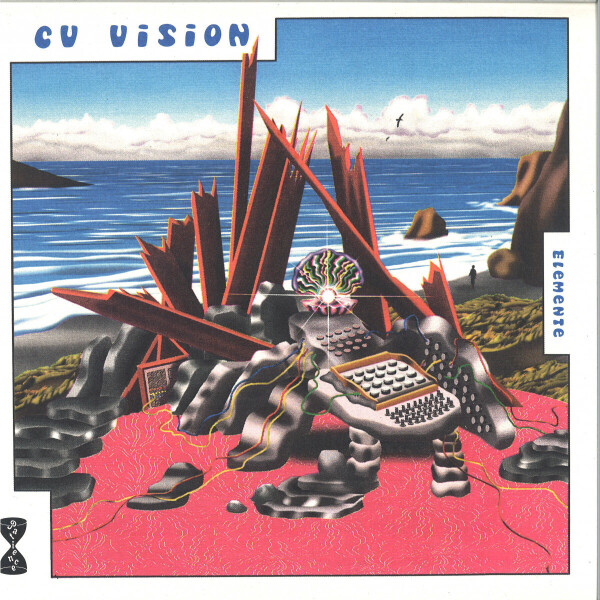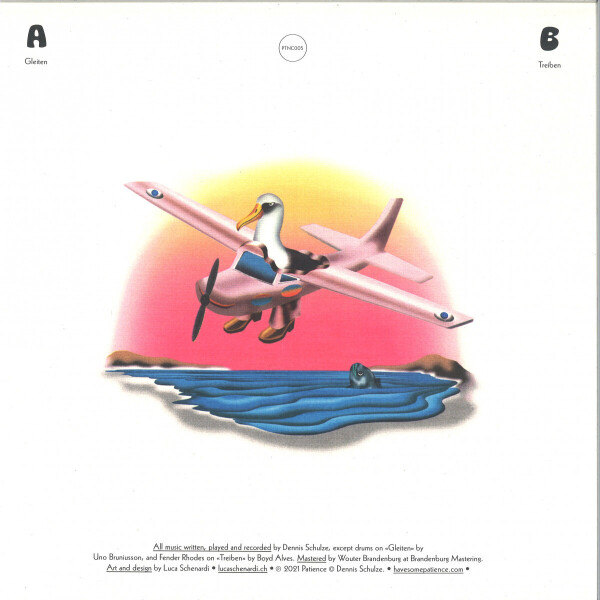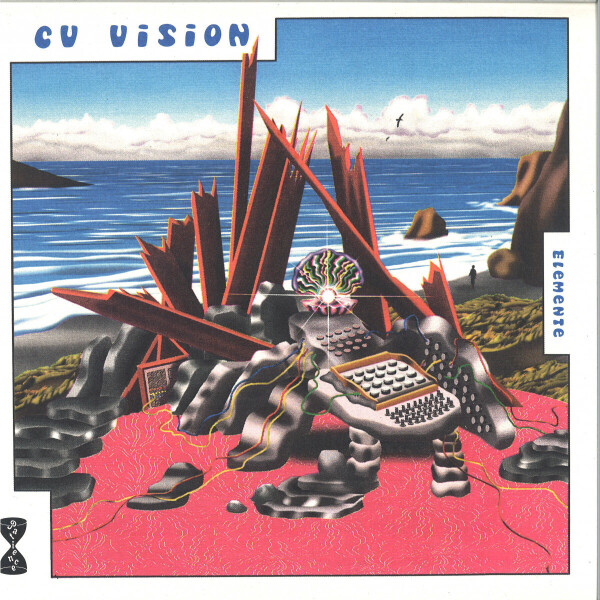 description
Berlin studio nut CV Vision washes ashore, surfing on sine waves with his second offering of 2021 and the fifth Patience release, Elemente. Following on from his recently released debut LP Tropical (South Of North), CV Vision takes his library chops, psych rock skills and analogue artillery and spreads them over two quarter hour sides, to brain melting effect.

Elemente soars from cosmic to kosmiche. A dizzying homage to the natural world, the two pieces pay tribute to those animals that glide (Gleiten) and those that float (Treiben). The A side Gleiten tears off on a gnarly, loping odyssey, embarking from the sand to faraway lands, stopping in at Beppe Loda's Typhoon, Conny Plank's studio, Bob Chance's garage via the Transfer Station Blue. The B side Treiben is a more sublime animal, steadily cruising at 20,000 leagues, traversing a mostly calm sea of bubbling arpeggiated synthesis before beaching somewhere on the Med in the late 70s.

Elemente was written, played and recorded by Dennis Schulze, with drums by Uno Bruniusson and Rhodes by Boyd Alves. It was mastered by Wouter Brandenburg at Brandenburg Mastering. Artwork is by Luca Schenardi.

CV Vision is Dennis Schulze, a DIY boffin originally from Bayreuth who enjoys tinkering with electronics and cold water plunges. He has several more projects on the way in 2021.

Patience is an outlet for exploring further beyond the break than usual. Inspired by the music perpetually on rotation at HQ – with E2-E4 representing the format's high tide mark – each release will be one artist's deep dive down one inspirational wormhole spread across two sides of vinyl, or two side-long sojourns making full use of a round 12" piece of plastic. Set and forget, zone out to tune in.