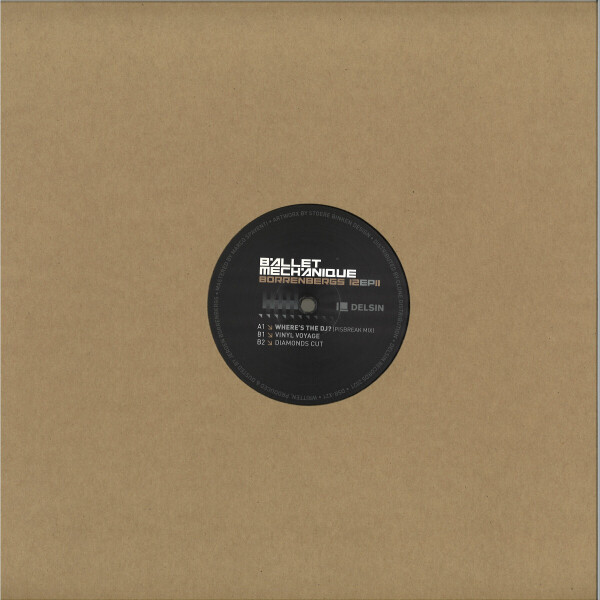 Borrenbergs 12 EP II
genre:
Electro / Electronic
1.
Where's The DJ (Pissbreak Mix)
---
description
Second Ballet Mechanique re-issue from the Eevo Lute archives. Originally released in 1997, it was his second appearance on the legendary Eevo Lute imprint. The Borrenbergs 12 EP II marks Jeroen Borrenbergs return with three jams of 90s feeling electro and half-stepping techno that easily passed the test of time. First track 'Where's The DJ (Pissbreak Mix)' counts over 13 minutes of gritty acid electro, making a halfway transformation into a moody two-step mover. The perfect two-in-one track gives you all the time to go for a toilet break while still being in the mix ;). On the b-side the emotive side of Borrenbergs returns to the surface, with 'Vinyl Voyage' being a spooky bleep jam and 'Diamond Cut' presenting his trademark bassline energizers. Fully re-mastered 2021 edition.