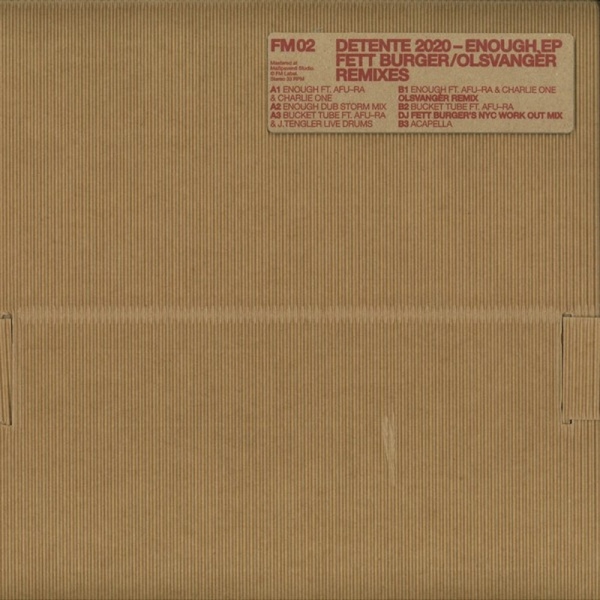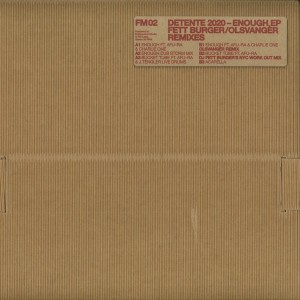 Enough (EP)
genre:
Electro / Electronic
1.
Enough Ft. Afu-Ra & Charlie One
---
2.
Enough (Dub Storm Mix)
---
3.
Bucket Tube Ft. Afu-Ra & Jakub Tengler Live Drums
---
4.
Enough (Olsvangèr Remix)
---
5.
Bucket Tube (DJ Fett Burger's NYC Workout Mix)
---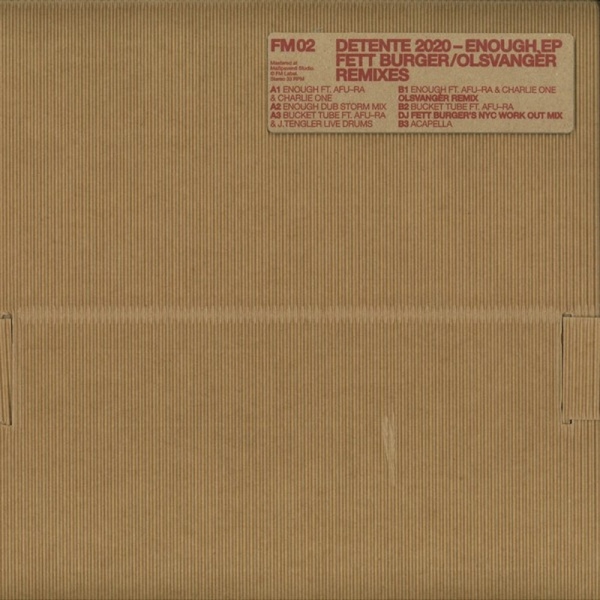 description
Prague based FM Label connects music, fashion and design. Established in 2020 by Uncalled 4, the label joins the flourishing scene of Prague with a vision of music in which the new revisits the old. The second release, Enough, comes from our very own Detente 2020 - the killer combo of Uncalled 4 and his studio partner and close friend, Universe Of Everything. Featuring NYC hip hop legend Afu-Ra and Charlie One on the vocals, the eponymous track Enough combines iconic 90's street rap with contemporary electronic sounds, presenting a scenic layer that provides a movie-like feeling. The EP also features the Czech Filharmony drummer Jakub Tengler, who jammed buckets, pots, pipes and any other unusual object at his reach to create the heavily percussive Bucket Tube. Norway's Fett Burger takes Bucket Tube on a ride through NYC with his 'Work Out' remix, providing the ever-astonishing impression of walking around the streets of the Big Apple. Olsvang?r remix of Enough is designed to smash the dancefloor. Heavily influenced by both the past and the present, his rework shifts between intelligence and sheer rawness. As a final touch, the release is accompanied by an acapella track that will also be found on future FM label releases. Enough EP comes in a special cardboard sleeve which can be reshaped into a vinyl display holder.