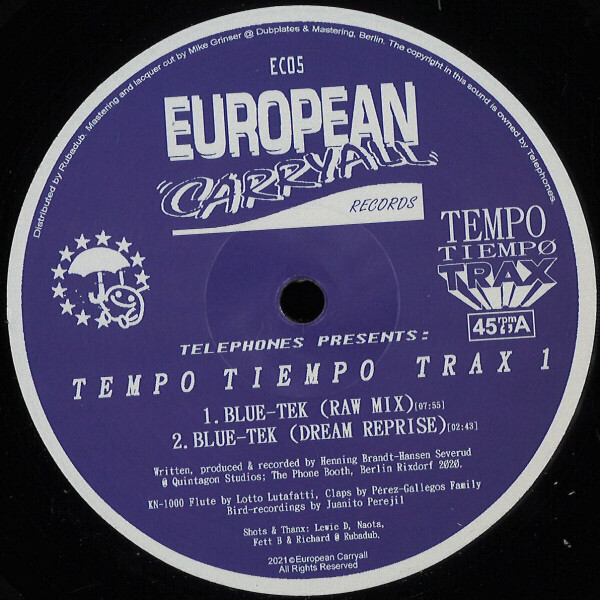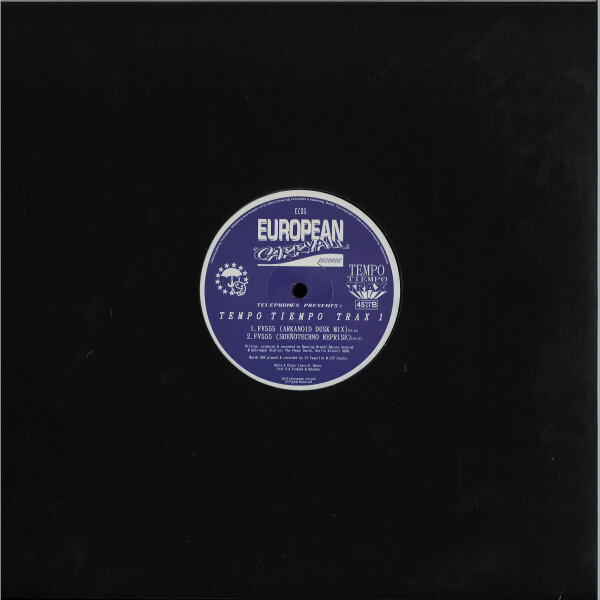 2.
Blue - Tek (Dream Reprise)
---
3.
FV555 (Arkanoid Dusk Mix)
---
4.
FV555 (Sueñotechno Reprise)
---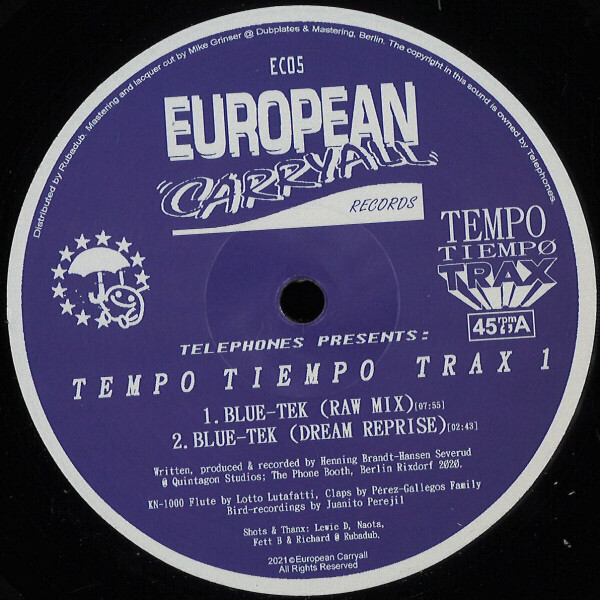 description
Mr Telephones pumps up the pace drastically from his previous downtempo-oriented "Point Breaks / Beach Breaks" EP. Here closing in on the 150 bpm mark, with the vibey raw pump of "Blue-Tek", a funky oddball-roller hybridizing ghettotech, balearic, detroit and italo house. Flip wax for the soundscapey ambient techno-trip "FV555", twilight-speeding through hazy highways, with the forest on one side, and ocean on the other. Both sides neatly wrapped up with trippy reprise-versions. Pressed at 45 for max flex! Essential.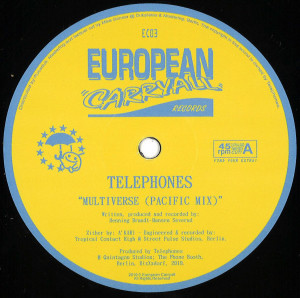 House
Telephones
European Carryall
€9.65