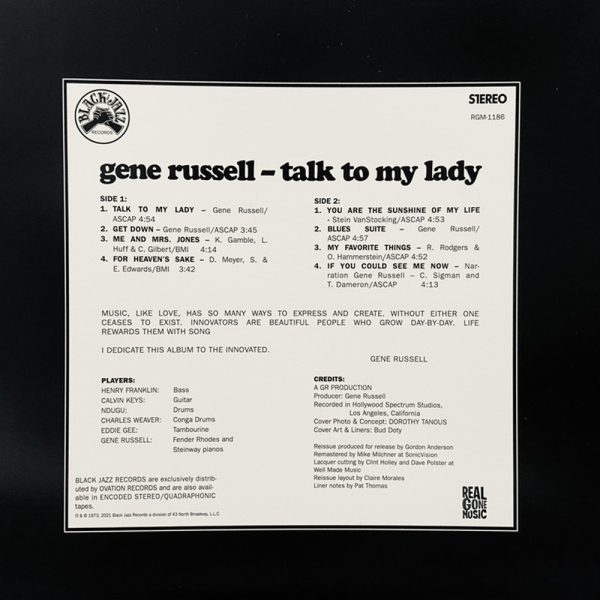 Talk to My Lady (Remastered Reissue Vinyl LP)
To order please add to basket and proceed to check out
5.
You Are The Sunshine Of My Life
---
8.
If You Could See Me Now
---
description
Keyboarder Gene Russell, der bei allen Veröffentlichungen des Black Jazz-Labels als Produzent fungierte, nahm auch zwei gute Alben für das Label auf, von denen dies das zweite ist, das 1973 erschien. Die Tatsache, dass zu Russells Band auch der Bassist Henry Franklin und der Gitarrist Calvin Keys gehören, ist ein gutes Zeichen für die Qualität dieses Albums. In der Tat stellt "Talk to My Lady" einen großen stilistischen Sprung für Russell im Vergleich zu seinem Album "New Direction" dar, das die erste Veröffentlichung auf Black Jazz war. Hier leitet er eine elektrische Band anstelle des einfachen Klaviertrio-Formats, das auf dem vorherigen Album zu finden war, und spielt eine Reihe von originellen Soul-Jazz-Kompositionen wie "Get Down" und das Titelstück. Was die Coverversionen angeht, so sind sowohl "Me and Mrs. Jones" als auch "You Are the Sunshine of My Life" herzliche Wiedergaben, die durch Russells Elfenbeinkitzeln und Franklins ausdrucksstarkes Bassspiel noch ein wenig mehr Schwung bekommen, während die Version von "My Favorite Things" weit über das hinausgeht, was John Coltrane auf seiner ursprünglichen Atlantic-Studioversion spielte. Es ist schwer, mit einem Black Jazz-Album etwas falsch zu machen, und das wird man auch bei diesem Album der kreativen Führung des Labels nicht. Erstmalige LP-Wiederveröffentlichung!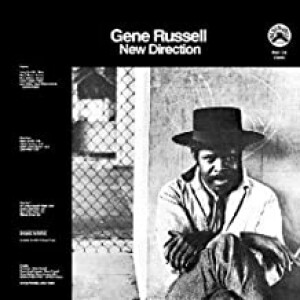 Jazz
Gene Russell
RGM/Real Gone Music
€27.99