BRAHJA (Ltd. Vinyl LP, Reissue)
To order please add to basket and proceed to check out
7.
Return Of The Good Enemy
---
description
Devin Brahja Waldman is a New York saxophonist, drummer, synthesizer player and composer who
leads the band BRAHJA, whose sixth album is being released by the Estonian label RR GEMS in 2019.
Waldman has accompanied his aunt, poet Anne Waldman, since the age of ten. He has performed with
Patti Smith, William Parker, Nadah El Shazly, Malcolm Mooney, Thurston Moore, Godspeed! You Black
Emperor, Charles Hayward, Mette Rasmussen and Yoshiko Chuma. Waldman is a member of New York
City's Heroes Are Gang Leaders (led by poet Thomas Sayers Ellis and saxophonist James Brandon
Lewis) as well as Sam Shalabi's Montreal ensemble Land of Kush and the Norwegian hardcore group
MoE; he is a co-founder and producer for the Moroccan music ensemble Ziad Qoulaii Allstars— whose
debut album will be released by Akuphone in 2019— and the NYC/Philly duo Notable Deaths. As a
youngster, Waldman was taken under the wing of pianist Paul Bley. Waldman is a co-producer for Fast
Speaking Music —a NYC poetry and music label which has released the works of Amiri Baraka, Meredith
Monk, Eileen Myles, CAConrad, Fred Moten, Daniel Carter, Thurston Moore, Joanne Kyger and many
others.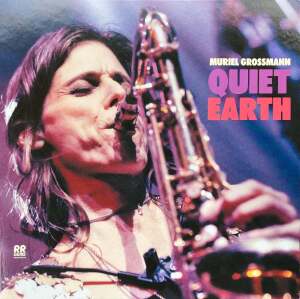 Jazz
Muriel Grossmann
RR GEMS Records
€21.99
Jazz
Soft Power
RR GEMS Records
€23.99