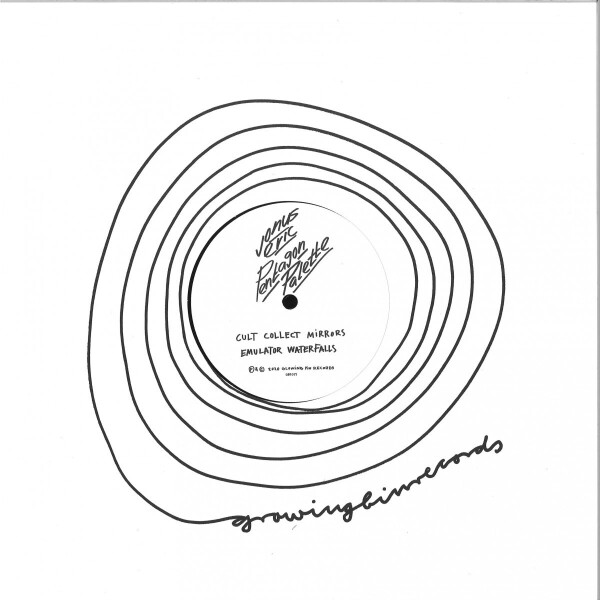 description
Triangulating a slinky signal to a square mile off the Swan River, Glowing Pin bring us 'Pentagon Palette', a master blast of frequency adjusted house, swamp stomp and chakra charmers from Australian newcomer Jonus Eric.

Though opening brace 'The Cult' and 'Collect' made first contact back in 2014, a loose connection between Perth and Hamburg hindered progress before 'Mirrors', 'Emulator' and 'Waterfall' walked across the web in 2019 to round out a dope debut release from this house auteur. Specialising in mind altering sound design and melodic flair, Jonus generates a neon swamp on 'The Cult', serving up a psychoactive roller caked in radioactive fuzz and insectile fizz. Thick bass swells and circular marimba make for a hypnotic rhythm, while a shapeshifting vocal and moody keyboard riff drag us back towards terra firma. The paradisiac refrain of 'Collect' soon sounds out through the jungle with a euphoric haze,

its sub-tickling bass and acid gurgle riding hyperactive drum programming as the track warps in the humidity. Soaked in serotonin and brisk at 137 BPM, 'Mirrors' burns off the mist to offer an airy update on the French Touch template. Though frazzled circuitry and dislocated vox serve this one with a twist, the chiming pianos and bouncy beat are still best enjoyed in a Golf GTI in the summertime. Jonus reaches for the lasers via the restless rhythm and rave sirens of 'Emulator', a fresh take on the funky house of the late nineties updated with unexpected breaks, squealing feedback and treated vocals usually found on a Four Set banger.

Next it's off to the chillout room for 'Waterfalls', a fourth-world tone poem describing crystal caves, undiscovered wildlife and a holographic waterfall. Ditching the doof, and letting those colours tesselate, Jonus offers a +2 bump to your mana, before the post punk bassline, growling EBM vocal and off key organs of 'YR Mind' combine for a confrontational bonus track, only available in digital format.