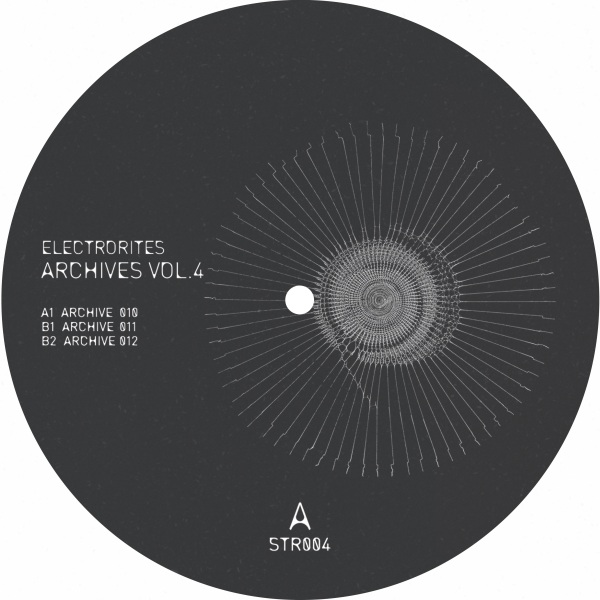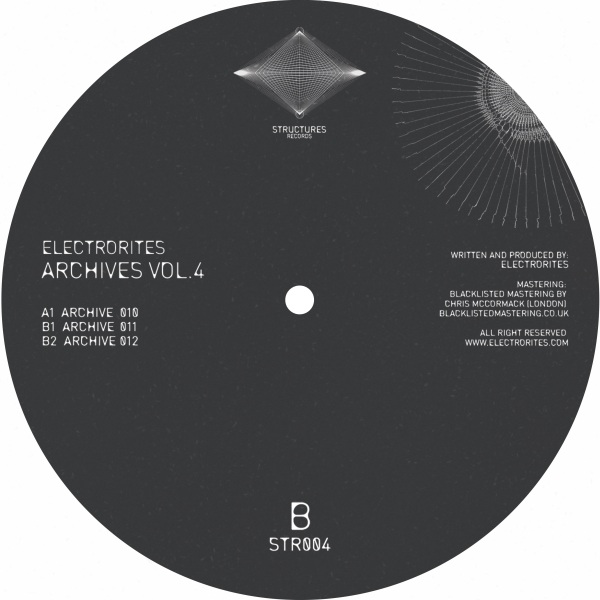 Archives Vol. 4 (Colored Vinyl)
1.
ARCHIVE 010 (ORIGINAL MIX)
---
2.
ARCHIVE 011 (ORIGINAL MIX)
---
3.
ARCHIVE 012 (ORIGINAL MIX)
---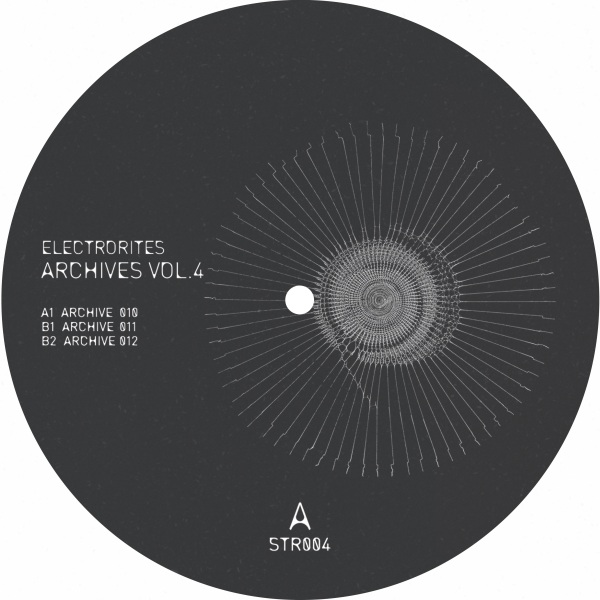 description
Leading through experimentation, Luca Vollaro aka Electrorites has been an unyielding force throughout the global techno scene. After establishing Nightmare Factory in 2010 and the subsequent release and success of his 2016 acclaimed album "Structures", the Italian producer has not ceased in his expedition for excellence. Now releasing the 4th iteration of his archival series, "STR004 Archives Vol.4", is a monolithic EP of digital soundscapes.
Releasing through his newly established label, Structures Records, "STR004 Archives Vol.4" is a relentless battery of hard techno basslines and abstracted beats. Composed of three archived tracks, 010, 011 and 012, this EP is a cavernous inception of industrial techno.
Leading the charge, Archive 010 is a robust and tireless propulsion into the depths of Electrorites' mind. Hi-hats and computational effects ring throughout producing high powered and hysteria inducing sequences. Distorted and unclear at points, the track feeds off its adrenaline spiking nature to entrap listeners.
To follow, Archive 011 begins with a clean and rigid bassline, that eventually devolves into a futuristic and chaotic pass. Swept up in the evolution of the track, the mind is carried out of the body for a rhythmic onslaught of the senses. Then, out of seemingly thin air, a voice cuts through the noise, the voice of Charlie Chaplin in The Great Dictator. The uplifting monologue conjures up emotions and ignites the commonality of man, creating a unified electro-body.
Concluding the EP Archive 012 is the final assault in Electrorites' work. Carrying similar kick and bass arrangements to tracks past, Archive 012 blares out uncompromising tones and is remorseless in its inflexibility. Ending on an abstract flurry of sound, Electrorites has once again demonstrated his techno prowess and electronic dexterity. "STR004 Archives Vol.4" is to be released in the end of June via Structures Records.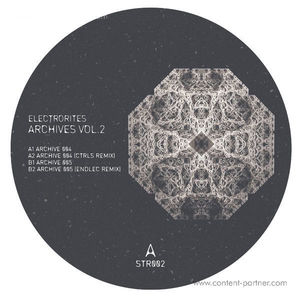 Techno
Electrorites
Structures Records
€7.65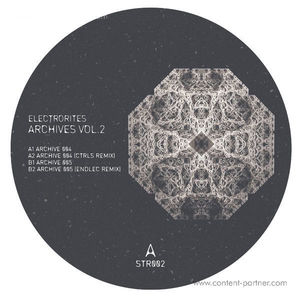 Techno
Electrorites
Structures Records
€7.65