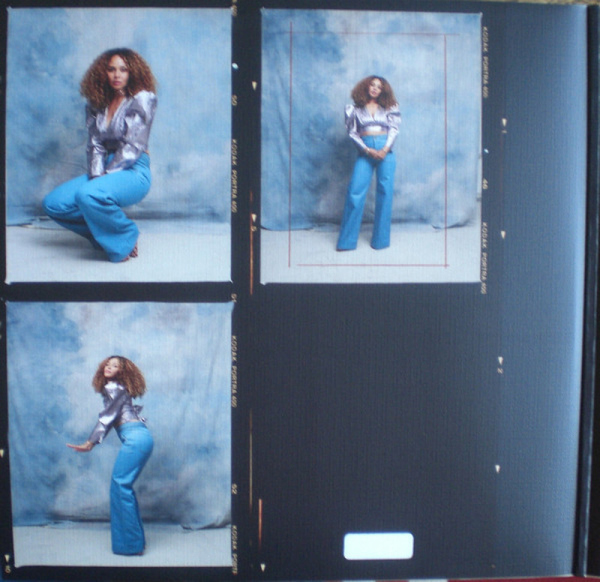 Let Yourself Be Loved (LP)
To order please add to basket and proceed to check out
2.
Be Here In The Morning
---
10.
Let Yourself Be Loved
---
description
Mit "Let Yourself Be Loved" hat Joy Denalane ihr definitives Soul-Statement aufgenommen. Es geht um
Liebe. Nicht nur romantische Liebe, auch um die Liebe zu Freunden, Familie und zu sich selbst. Ein
musikalisches Meisterwerk, auf dem Denalane souverän alle Stränge ihres bisherigen Wirkens zusammen-
führt. Es geht um Identität. Musikalisch, politisch, persönlich.
In ihrer beeindruckenden Karriere hat Joy Denalane es immer geschafft, das Publikum mit emotionalen,
authentischen und lebensnahen Songs in den Bann zu ziehen. Nach 4 Top10-Studio-Alben erscheint ihr
neues Werk "Let Yourself Be Loved". "Es ging mir bei dieser Platte diesmal nur um die Musik, den Sound
und das Gefühl, darum so unformatiert wie möglich zu sein. Die Musik sollte nur sich selbst genügen", sagt
Joy Denalane. Vordergründig singt sie in den meisten Songs über die Liebe in sämtlichen Facetten.: die
Liebe zu Freunden, Kindern, natürlich auch romantische Liebe. Und Das macht die gebürtige Berlinerin,
die Großkünstlerin Joy Denalane allerdings nicht weniger kämpferisch: Manchmal geht es auch um die
Abwesenheit von Liebe, wenn man über Liebe singt. Nicht nur deswegen ist "Let Yourself Be Loved" die
Essenz von Joy Denalane.