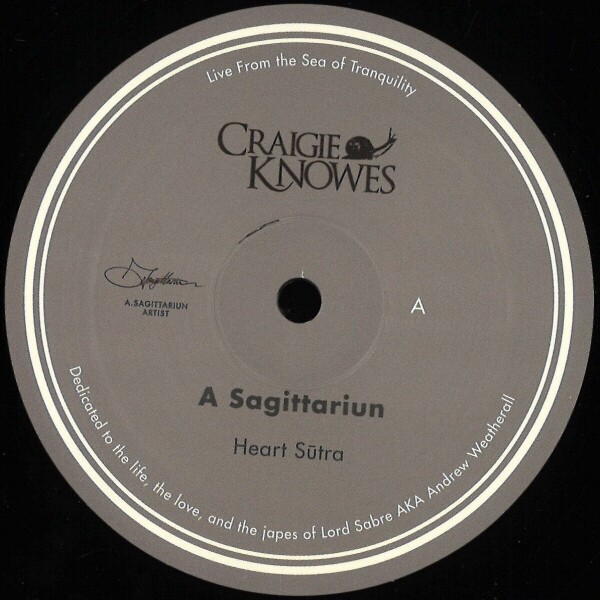 Live From The Sea Of Tranquility
genre:
Electro / Electronic
To order please add to basket and proceed to check out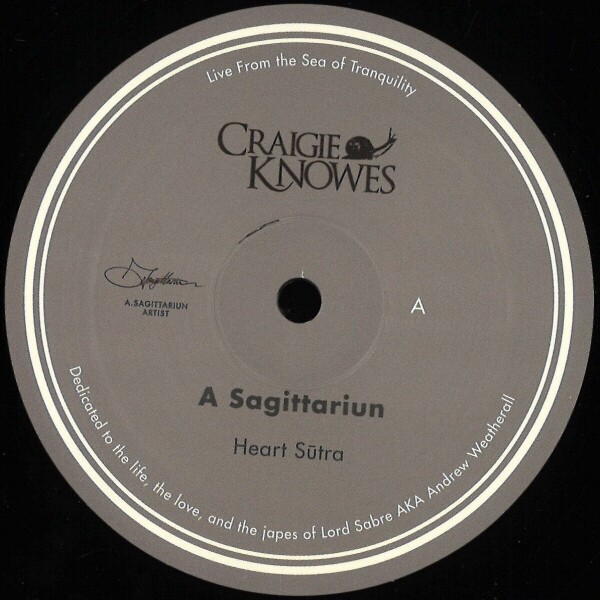 description
A Sagittariun joins Craigie Knowes for a 3-track lunar rove on his label debut 'Live From The Sea Of Tranquility'. Beats, bumps and textures melding conventional dance music aesthetics with modern and firmly-UK flair. The EP showcases a lifetime of effortless genre-straddling as Harris turns his hand to a wide spectrum of instruments, sounds and formats at will. The artwork for this record is also hiding more than a few hidden messages for Apollo/space exploration buffs, following in the tradition of almost all previous 12" releases on Craigie Knowes. Credit is also paid to Andrew Weatherall as he helped guide and tutor A Sagittariun's production over the years - R.I.P Lord Sabre.