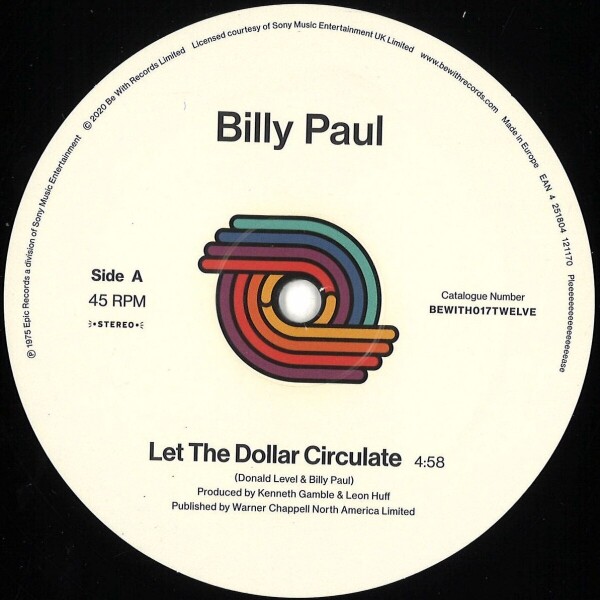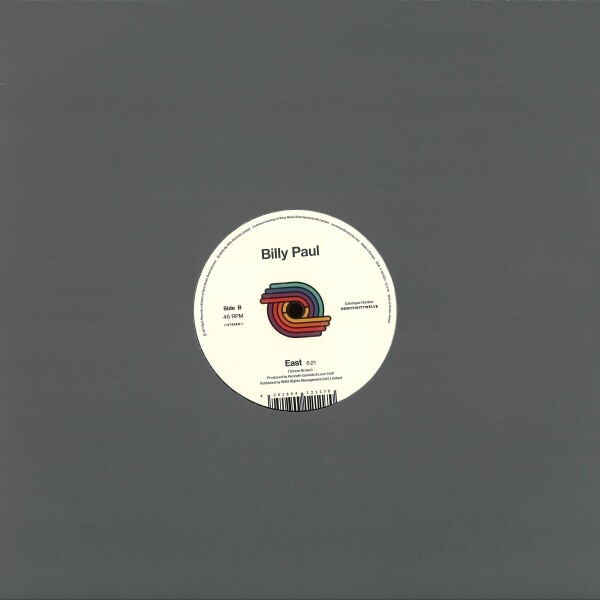 Let The Dollar Circulate / East
To order please add to basket and proceed to check out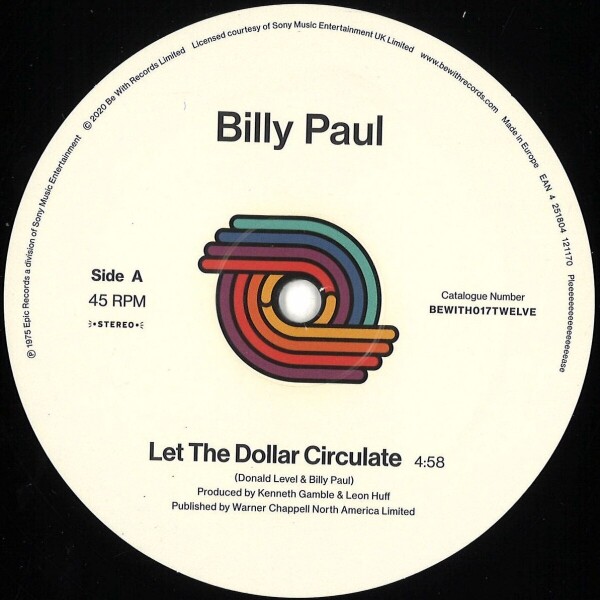 description
Billy Paul's "Let The Dollar Circulate" and "East" have never appeared on a legit 12" before. They do now.

"Let The Dollar Circulate" is inextricably linked to one of J Dilla's greatest ever deep productions, whilst the massive "East" has long been a big Harvey tune. Both make full use of the incredible MFSB, the regular group of crack musicians that acted as the house band for the Philadelphia International Sound label at Sigma Sound Studios.

Remastered to stunning effect, Be With is delighted to present this vital double-sider from the man ?uestlove called "one of the criminally unmentioned proprietors of socially conscious post-revolution '60s civil rights music".