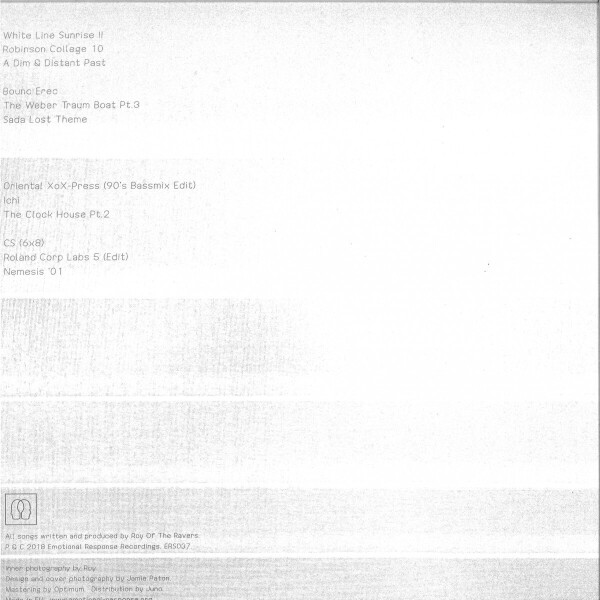 To order please add to basket and proceed to check out
5.
The Weber Traum Boat Pt.3
---
7.
Oriental X0X-Press (90's Bassmix Edit)
---
11.
Roland Corp Labs 5 (Edit)
---
description
Roy Of The Ravers may be best known for his lysergic rave pelters, but there's always been a hint of grandiose melancholy in his synth work that suggested there was more to the machine botherer than tear-out acid beats. Emotional Response worked with the artist in trawling through a vast archive of material recorded between 1997 and 2017, rescued from hard drives once thought lost, and now gathered as a compelling ambient release with the full fat hardware veneer of Roy's work to date, but coming from a more reflective angle. From cathedral-quaking drones to deeply submerged aquatic excursions, this album has plenty to draw you into the inner world of an acid hero.