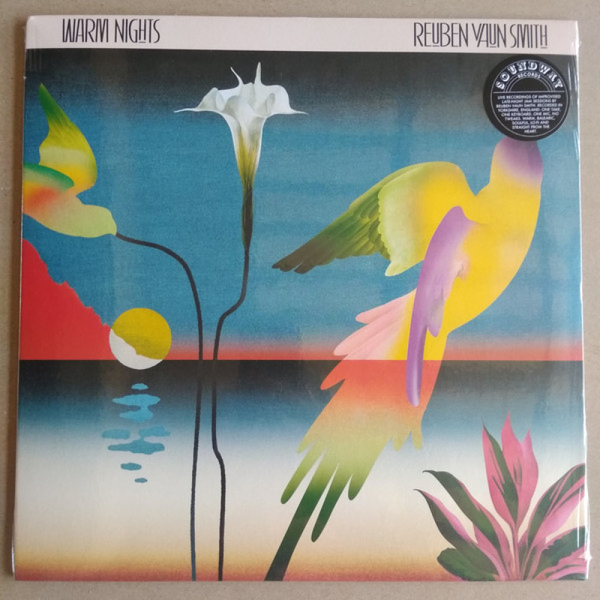 Warm Nights (LP)
genre:
Electro / Electronic
To order please add to basket and proceed to check out
description
Reuben Vaun Smith hadn't intended to be a musician; he was supposed to be on the football pitch. As a young prodigy, he was signed to the Leeds United youth team as a rising talent and by 16 he'd been spotted and signed by Sevilla in Spain. But the dream was over before it really began. At 18 he suffered a life-changing knee injury, catastrophically stopping his career in its tracks for good. With no back-up plan, Smith moved back to Yorkshire and contemplated what to do next. Not long after, his grandfather bought him a MIDI keyboard - and Smith retreated to the shed at the end of his garden and started to teach himself music production. In a world full of sonic musical snobbery, a world full of the hierarchy of expensive hardware and software - Smith delivers a unique raw, live and improvised style using an inexpensive keyboard and a computer program given to him on a memory stick by one of the punters in his dad's pub. He joins a long list of musicians that were somehow detached from the rule-bound world of the music industry - making music as much for themselves as for anyone else. With no formal musical education and not over influenced by mixing techniques that may have slowed his raw stream of musical consciousness, here we present some of his earliest musical sketches and heartfelt outpourings. Drawing on the Balearic style of the 1980s, Smith invokes the sound of warm nights, lapping oceans and a young man, in a Yorkshire shed, wrapping himself in layers of musical warmth and shimmering sonic landscapes. The wonderful world of Reuben Vaun Smith.