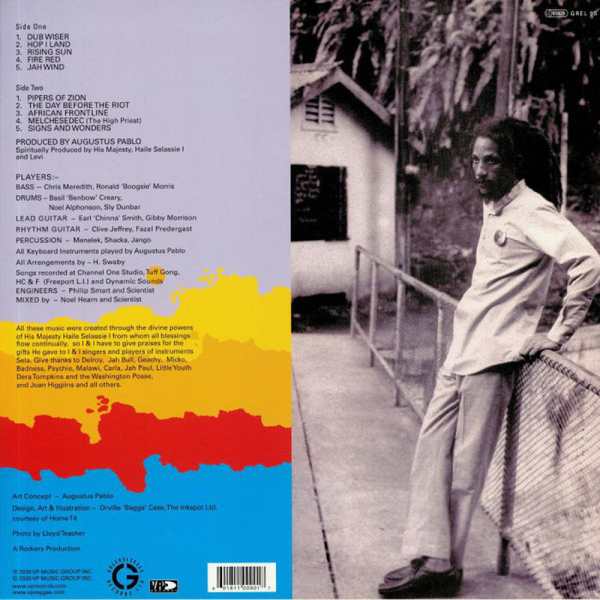 7.
The Day Before The Riot
---
9.
Melchesedek (The High Priest)
---
description
The release of "Rising Sun" in 1986 started a new era for Augustus Pablo edging his Rockers revolution into the digital age, paving the way for the forthcoming UK Roots Dub scene (i.e. The Disciples, Alpha & Omega) while also showcasing the influence that Jackie Mittoo had on him. In the artist's own words the album just 'mix-up the vibes a little more', from steppers like "Pipers Of Zion", revival reggae "African Frontline" and the deep and heavy "The Day Before The Riot". Recorded with the musicians of the Hi-Times Band and realised at Channel One, Tuff Gong, Dynamic Sound and HC & F studios with Philip Smart, Overton "Scientist" Brown and Noel Hearne at the controls. "Rising Sun" is another profllic re-issue with the Greensleeevs seal of quality.