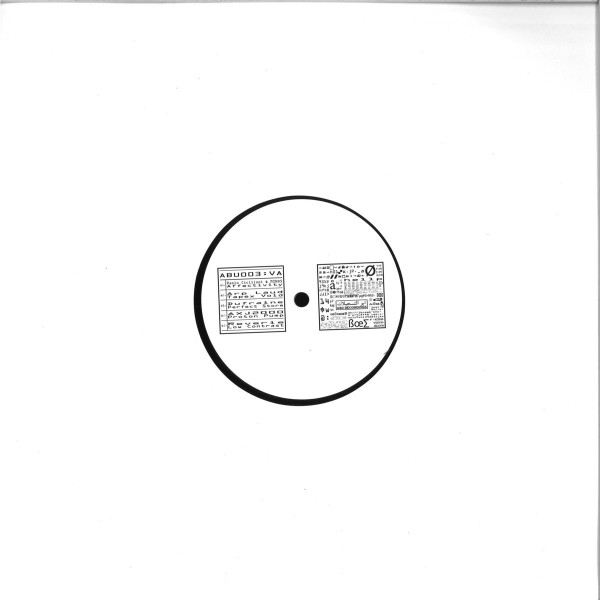 ABU003
genre:
Electro / Electronic
To order please add to basket and proceed to check out
description
New York hip-hop, techno and jazz label Abu Recordings
returns with ABU003, an electronic Various Artists 12"
distributed by Shite Music. Abu honchos AXJ2000 and Paolo
Cicilioni make their vinyl debuts on this VA packed with hardhitting electro rhythms and raw emotion. Minos (Dubai),
Dufraine (Newcastle) and Reverie (Tbilisi) also make their vinyl
debuts alongside label mainstay Arp Laud.