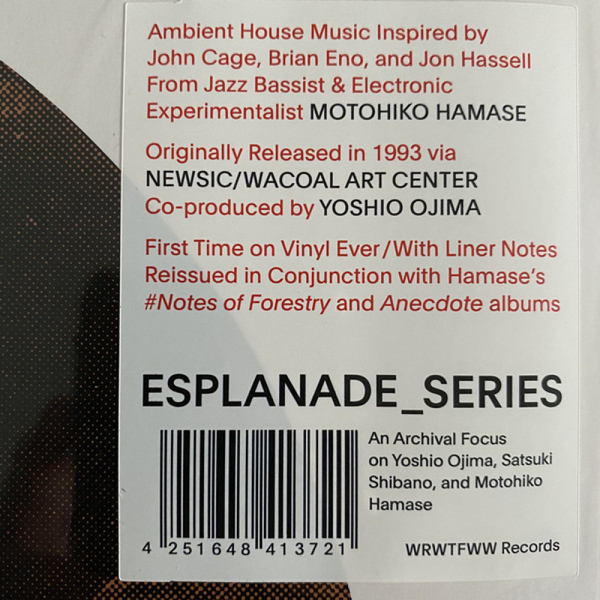 To order please add to basket and proceed to check out
8.
Lattice (For Saxophone Quartet)
---
description
WRWTFWW Records is very happy to announce the official
reissue of Motohiko Hamase's astounding ambient house
album (1993). The album is sourced from
original masters and available on vinyl for the first time ever
as well as on CD. It comes with liner notes from the artist.
This marks the fourth release from the ESPLANADE SERIES
which focuses on the works of Yoshio Ojima, Motohiko
Hamase and Satsuki Shibano.
Inspired by John Cage, Jon Hassel, Brian Eno, and the
emergence of house and techno music, is jazz
bassist turned electronic experimentalist Motohiko Hamase's
foray into what he calls or, as he explains,
"using the gritty sensation inherent to the core of house
music" to create an ambient record "aiming to express
inverted images, optical illusions, and the sense of déjà vu
that modern people can get in the city".
Ambient
Motohiko Hamase
WRWTFWW
€21.99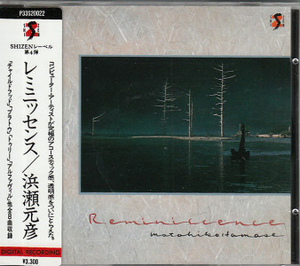 Jazz
Motohiko Hamase
mule musiq
€19.49
Jazz
Motohiko Hamase
mule musiq
€18.99