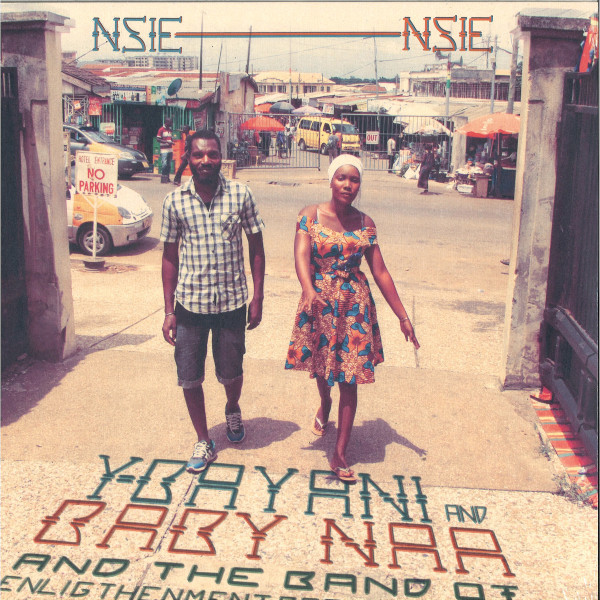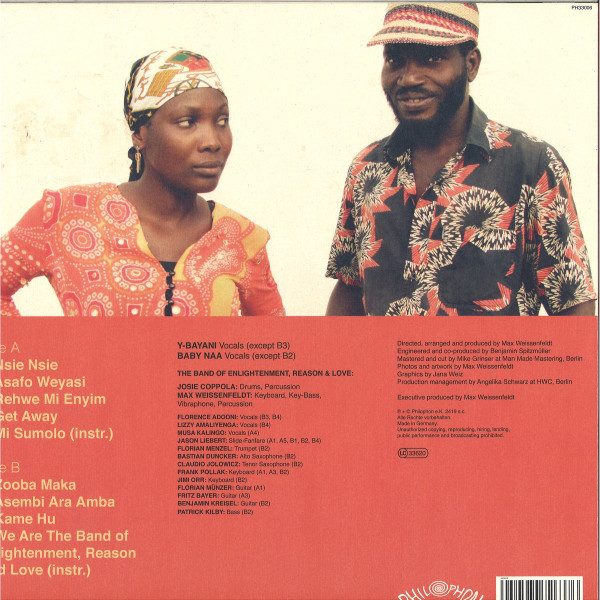 To order please add to basket and proceed to check out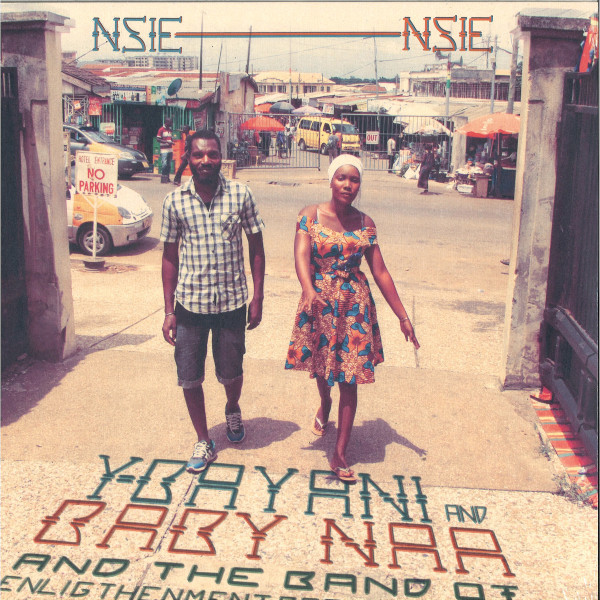 description
Cinematischer Roots-Reggae aus Ghana, wie man ihn möglicherweise noch nie zuvor gehört hat! Y-Bayani und Baby Naa geben die perfekte Mischung aus zwei natürlichen, talentierten Stimmen, unterstützt von der wunderbar klingenden Band of Enlightenment, Reason & Love, in der der Meistertrommler Josie Coppola mitwirkt, der seine rhythmische Energie an Künstler wie Gentleman, Junior Kelly, Dean Frazer, Don Corleone, Alborosie und viele andere weitergegeben hat.

Die neun Songs zeigen die klare, eigene Interpretation der Reggae-Musik der Gruppe, ein einzigartiger Balanceakt zwischen Froretroismus bei "Nsie Nsie" oder "Get Away" und etwas Afrohyperfuturismus bei "Asafo Weyasi" oder "Zooba Maka".

Produziert von Maxy Weissenfeldt von Poets of Rhythm und Whitefield Brothers Ruhm, der auch mit Künstlern wie Dr. John, Dan Auerbach, Lana Del Rey, DJ Shadow, The Heliocentrics und vielen anderen zusammengearbeitet hat.