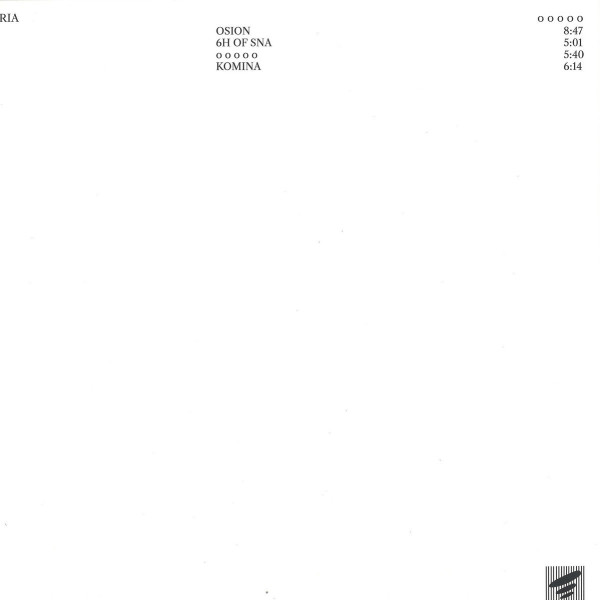 description
The 2nd release on Phase Group comes from the mind of young Belgrade-based producer, Andria.

With o o o o o Andria presents four tracks of otherworldly sounds. Music made on mutant technology for apocalyptic rave rituals, showcasing a deep talent in sound design and rhythmic manipulation.

'Osion' opens the EP in epic fashion, melancholic and driving dark IDM that introduces us to Andria's sonic world. '6h of Sna' builds up the intensity with some ominous space-age dancehall. Title-track 'o o o o o' is a heady club tool for serious dance floors, inspired no-doubt by countless nights at Belgrade techno-haven Drugstore, where Andria holds a residency. Finally, 'Komina' brings everything back down to a subterranean crawl, the swirling and whispering sounds of unfamiliar technology echoing to you from all sides.

Unique material, like Coil soundtracking Halo for the club.