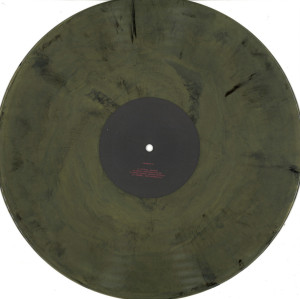 description
Redsonja Records is proud to present reference number 20 in our catalog, Visionary 02, in the same format as the previous release (Visionary 01 - RS16). The EP compiled by various artists also showcases the new image of our label: the warrior in action. These special edition vinyl represent the philosophy of our label, a vision!
Pelacha works with 4x4 rhythms in her track titled ?Asteroid? resulting in a very groovy track, with Detroit touches and pads that accompany and enrich the trip, leading us into a climax of delicious rhythms.
Serkin then takes us through a beautiful landscape of emotions contained within a melody, reaching us deep inside the heart with ?Something in The Sky?, a structured track in the style of IDM where musicality and rhythms break in a sublime yet orderly manner.

K3rn3l Pøissøn surprises us once again with his far out vision of the future. ?Swagger Particles?, a finely chiselled track, which envelops us in a plethora of hammered out beats and deep cuts that stand strong together in motion.
Finally, Trømmel introduces us to the world of breaks with his broken rhythms and bounding vibe. ?Time Is Running Out? is simplicity and creativity all rolled into one, resulting in a track high in calibre and low in frequency.
House
Jose Rico / m4 / Alejandro Lopez / Bioluminescence
Redsonja Records
€10.79
Techno
Mark Broom
Redsonja Records
€9.35