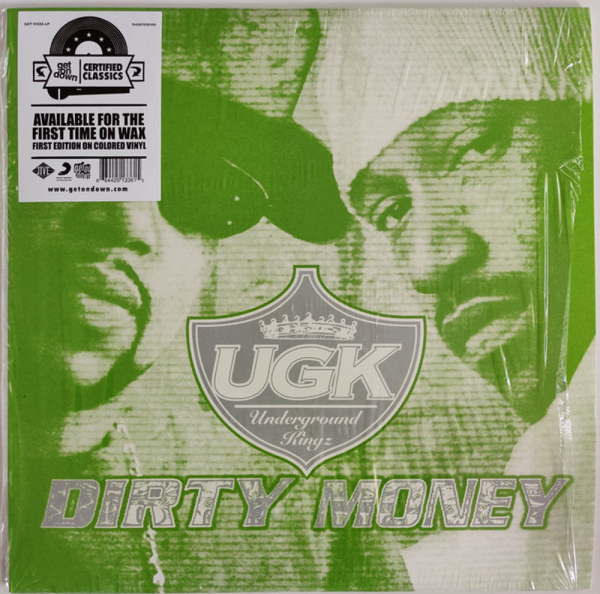 Dirty Money (Green Vinyl 2LP)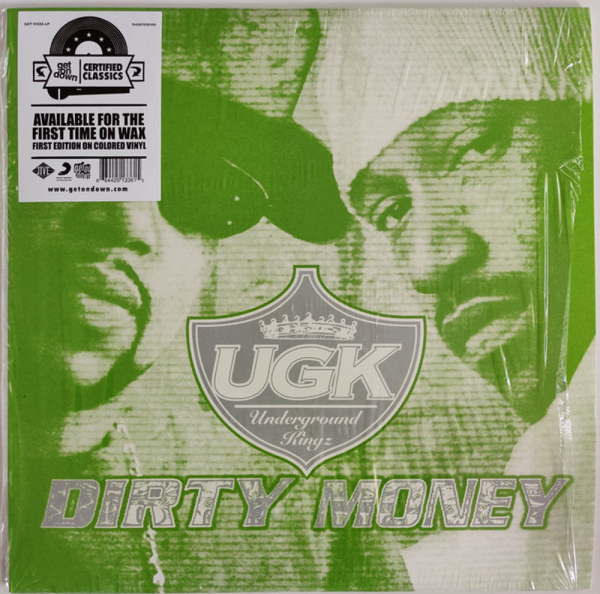 description
ON WAX FOR THE FIRST TIME! PRESSED ON MONEY-COLORED VINYL!
After the release of UGK's third studio album, the wildly influential, and
critically acclaimed Southern hip-hop classic Ridin' Dirty, the duo of
rapper Bun B and rapper/producer Pimp C took a five-year hiatus from
releasing albums. This is not to say that the pair didn't keep busy
during their time away from putting out records; if anything some of
their highest profile appearances occurred during this period. Through
guest slots on now iconic tracks like Three Six Mafia's "Sippin' On
Some Syrup"...