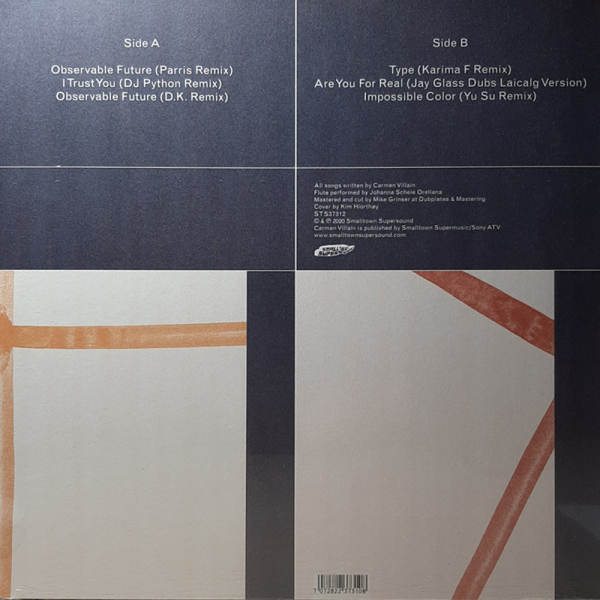 Both Lines Will Be Blue Remixed
genre:
Electro / Electronic
To order please add to basket and proceed to check out
1.
Observable Future (Parris Remix)
---
2.
I Trust You (DJ Python Remix)
---
3.
Observable Future (D.K. Remix)
---
5.
Are You For Real (Jay Glass Dubs Laicalg Version)
---
6.
Impossible Color (Yu Su Remix)
---
description
Norwegian producer Carmen Villain follows up last years cosmic beauty - Both Lines Will Be Blue - with a remix mini-album. Curated by Carmen, she asked some of her favourite producers to pick a track from the album to remix, which resulted in this collection of 6 tracks and 31 minutes of cosmic/dubs, featuring club ready tracks by Parris and Karima F., deep atmospheric reggaetón by DJ Python, fourth-world jams by D.K. and Yu Su and a far out dancehall dub by Jay Glass Dubs.
Electro / Electronic
Carmen Villain
Smalltown Supersound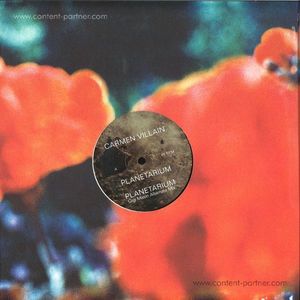 Electro / Electronic
Carmen Villain
Smalltown Supersound