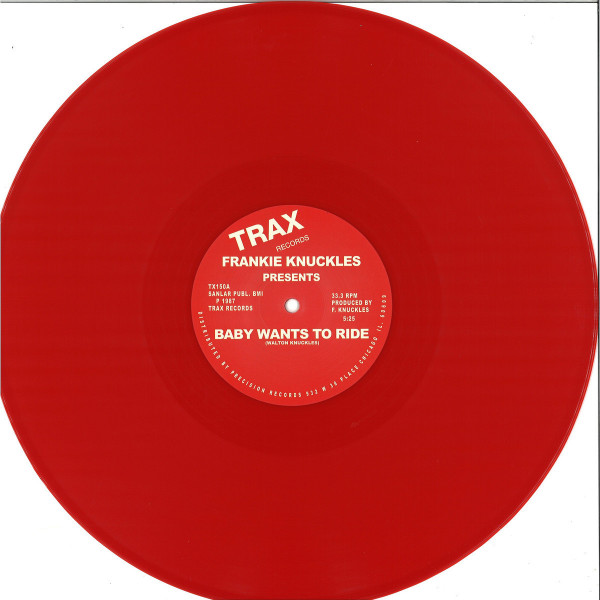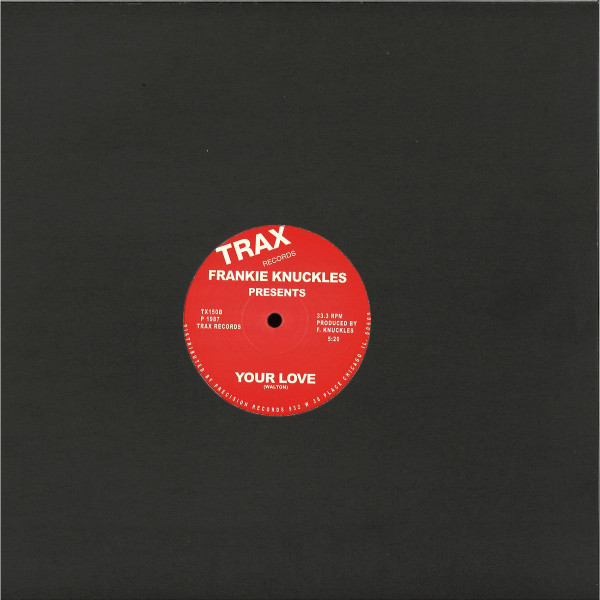 Baby Wants To Ride (Red Vinyl Repress)
To order please add to basket and proceed to check out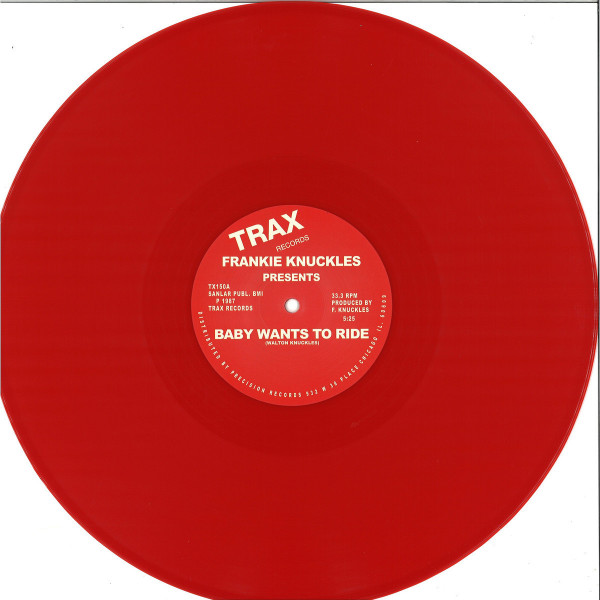 description
LIMITED EDITION RED VINYL REPRESS X 300 UNITS
This record needs no introduction! One of THE most classic House records ever made! The legendary pairing of Frankie Knuckles (RIP) and Jamie Principle delivering two devastatingly ahead of the curve anthems; "Baby Wants To Ride / Your Love", both still sounding as fresh, vital, original and contemporary as they did on their 1987 release.
Truly one of the dream pairings in modern dance music, the Knuckles / Principle team brought us many classic moments but the two tracks contained here are among the most recognizable and well loved tracks in the House music lexicon.
Often sampled, covered, edited and re-worked, but never, ever bettered here are two absolutely essential cuts, re-issued as they were released originally in the late 80's on Trax.
Re-released for 2015, re-mastered and re-pressed with all the original Trax label artwork present in conjunction with the official rights holders / owners. An essential addition to any dance music lovers crate! Don't snooze on this...