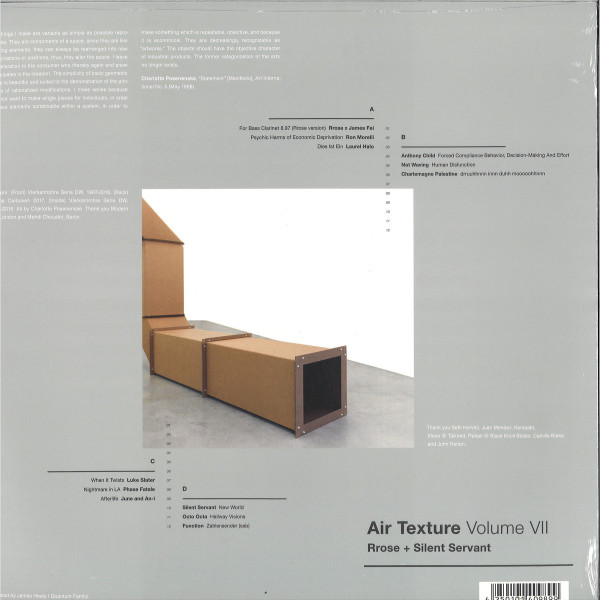 1.
For Bass Clarinet 8.97 (Rrose Version)
---
2.
Psychic Harms Of Economic Deprivation
---
4.
Forced Compliance Behavior, Decision-Making And Effort
---
6.
drruuhhnnn innn duhh mooooohhnnn
---
description
Rrose and Silent Servant team up to select for this ongoing leftfield compilation series.

Featuring unreleased tracks from underground talent including Anthony Child (Surgeon), Ron Morelli, Laurel Halo, Octo Octa, Phase Fatale, Function, as well as Rrose and Silent Servant and legends Laetitia Sonami and Charlemagne Palestine.