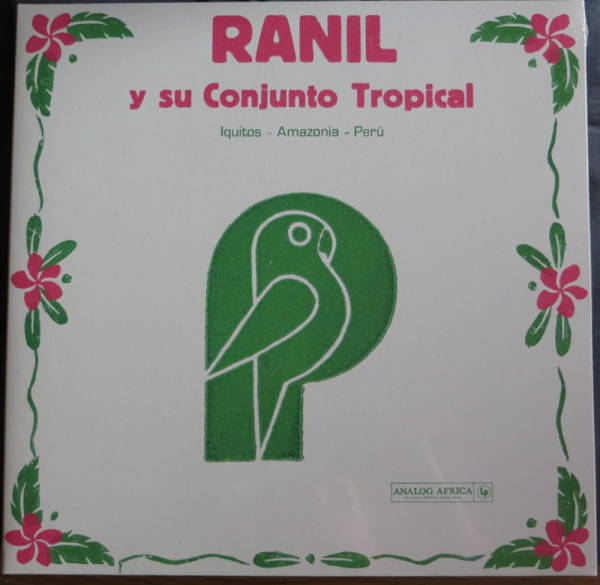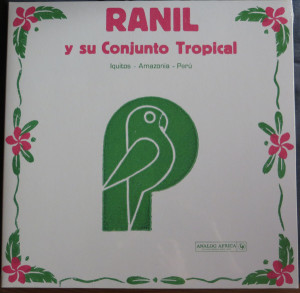 Ranil Y Su Conjunto Tropical (180g Gatefold LP)
14.
La Danza De Don Lucho
---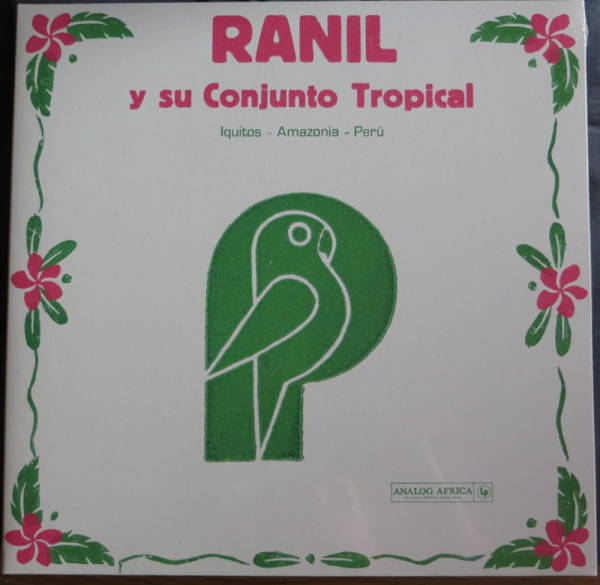 description
Analog Africa Limited Dance Edition No.11 - Ranil Y Su Conjunto Tropical

If you travel up the Amazon, past the city of Manaus and past the Brasilian/Peruvian border, you will eventually reach the city of Iquitos. It was here that Werner Herzog filmed Fitzcarraldo, the visionary epic of one man's struggle to drag a ship over a mountain; and it was here, in a city completely cut off from the Peruvian coast, accessible only by air and water, and surrounded by impenetrable forests, that a new, distinctly Amazonian style of Cumbia emerged in the early 1970s.

One of the style's greatest practitioners was Raúl Llerena Vásquez – known to the world as Ranil – is a Peruvian singer, bandleader, record-label entrepreneur and larger-than-life personality who swirled the teeming buzz of the Amazonian jungle, the unstoppable rhythms of Colombian and Brazilian dance music, and the psychedelic electricity of guitar-driven rock-and-roll into a knock-out, party-starting concoction. It's cumbia alright, but you've never heard cumbia quite like this before.

Ranil's music came into being far from Lima, the Peruvian capital, where Cuban-style big band and guitar waltzes vied for popular supremacy. On the distant banks of the Amazon, where Ranil spent the early years of his adulthood working as a schoolteacher, the air was full of the criollo waltzes of his youth, carimbó rhythms from nearby Brasil and crackly broadcasts of cumbia from Colombia picked up on transistor radios.

When Ranil returned to Iquitos after several years teaching in small towns, he assembled a group of musicians and prepared to take the city's nightlife by storm. His unique blend of galloping rhythms and trebly, reverberant guitar was so successful that he was soon able to take his band to Lima to record their first record at MAG studios, where many of Peru's most successful psych, rock and salsa bands began their recording careers.