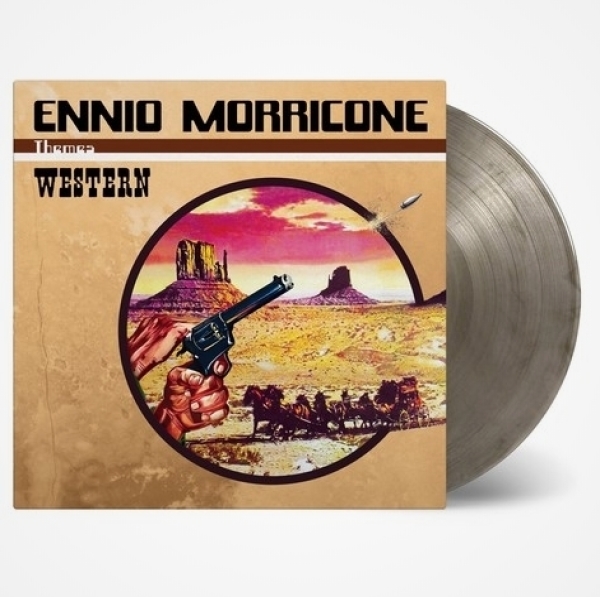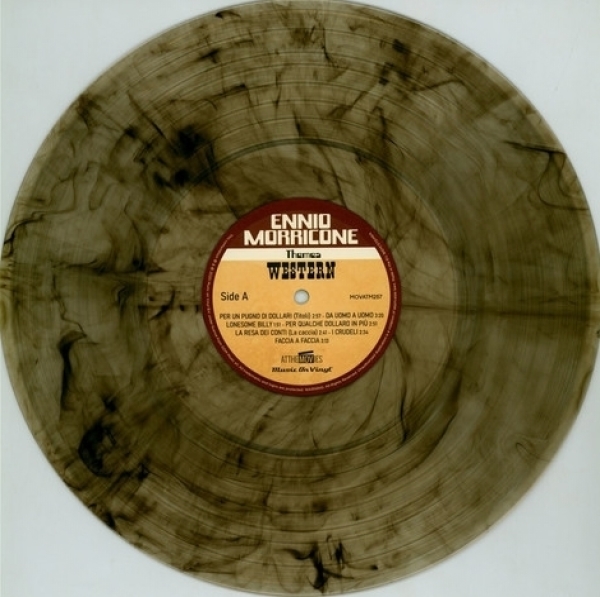 Western Themes (Gun-Smoke Coloured Vinyl 2LP)
To order please add to basket and proceed to check out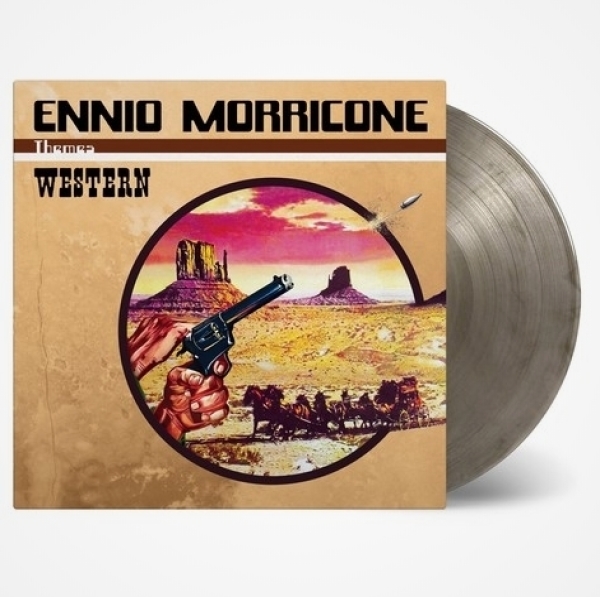 description
Limitierte Erstauflage von 3.000 nummerierten LPs auf GUN-SMOKE (TRANSPARENT/BLACK MARBLED) Vinyl
• Audiophiles 180g Vinyl
• Gatefold Cover mit Silver-Spot Lack (Außenseite) & Abbildungen von kultigen Original Film-Plakaten (Innenseite)
• Cover-Schutz durch hochwertige PVC-Hülle
• 4-seitiges Booklet mit Liner Notes by Claudio Fuiano
• Eine Themen-Collection der kultigsten Morricone Songs der bekanntesten Classic-Western Filme aller Zeiten, u.a.: "Once Upon A Time In The West", "A Fistful Of Dollars", "The Good, The Bad & The Ugly", "A Pistol For Ringo", "The Return Of Ringo"
• Teil 1 der NEUEN 5-teiligen Music On Vinyl Morricone Themen-Serie
• Aus den aneinander stehenden Rücken (Spines) der 5 Gatefold-Cover ergibt sich ein Gesamtbild
• Merhr Informationen zur Morricone Themes-Serie gibt es unter: WWW.MORRICONEONVINYL.COM

¦ Stolz präsentiert Music on Vinyl eine brandneue, 5-teilige Ennio Morricone Themen-Serie, als einzigartige Sammlung der berühmtesten Film-Kompositionen des "Maestro" der letzten 70 Jahre, unterteilt nach den jeweiligen Film-Genres.

"Western" ist die erste Themen-Collection in einer Reihe von insgesamt 5 Doppel-Vinyl-Veröffentlichungen, auf denen die besten Soundtrack-Beiträge von Ennio Morricone zusammengefasst präsentiert werden. Diese außergewöhnliche und umfangreiche Zusammenstellung ermöglicht es dem Hörer, den unerreichten Genius des größten Filmkomponisten aller Zeiten wiederzuentdecken.

Die "Western" Doppel-LP enthält eine Auswahl typischer Morricone-Songs, die in legendären (Spaghetti) Western, wie "Spiel mir das Lied vom Tod", "Für eine Handvoll Dollar", "Zwei glorreiche Halunken", "Eine Pistole für Ringo" oder "Ringo kommt zurück, vorkamen.