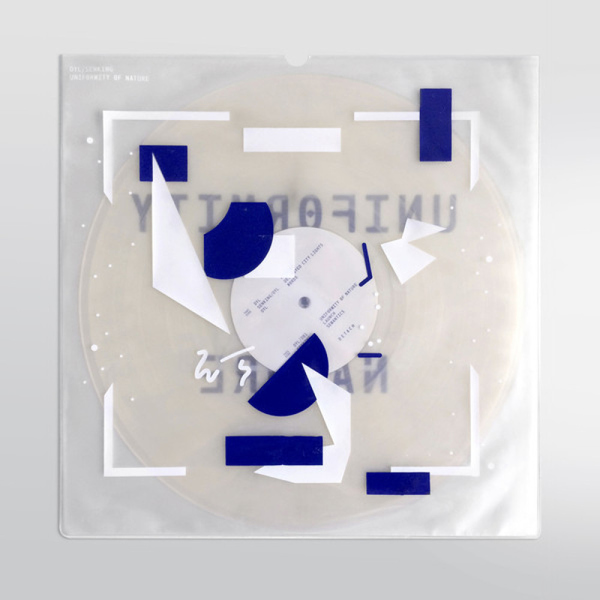 description
Uniformity of Nature, the second release on Prague based Detach Recordings, marks an exciting collaboration between Romanian producer DYL (re:st, Alpha Cutauri, Skutta) and Germany's Senking (Raster Noton, Karaoke Kalk).

DYL pushes the bounderies of his sound beyond his 170 roots, with the powerful electronics of 'Phrases' and the electrifying team-up with Senking on 'Destroyed City Lights'. Two tracks see DYL in the more familiar peripheries of D&B. The percussive 'Words', with its curious background atmospherics, and the driving, hypnotic collaboration with DB1 on the title track 'Uniformity of Nature'. 'Launch' sees Senking slow the tempo down and delve into a more murky space, yet still highly-charged with razor-sharp sound design.

DYL closes the EP with the abstract 'Semantics', a further excursion into experimental electronics. The record comes housed in a screen-printed transparent sleeve, with a limited edition insert by Romanian artist Teodora Gavrila.