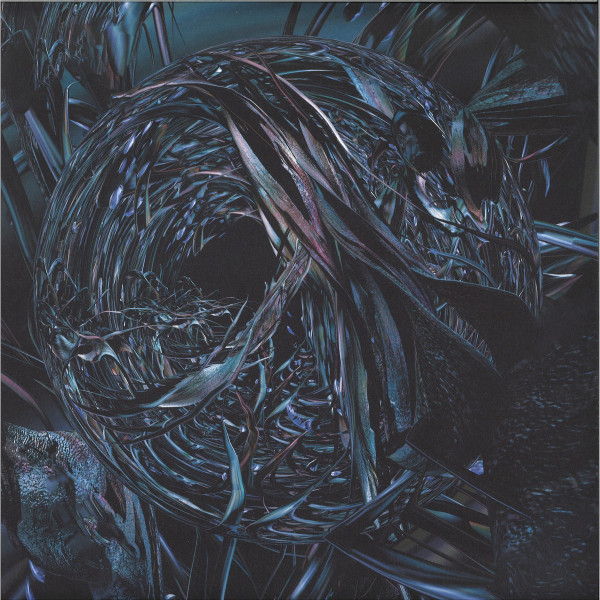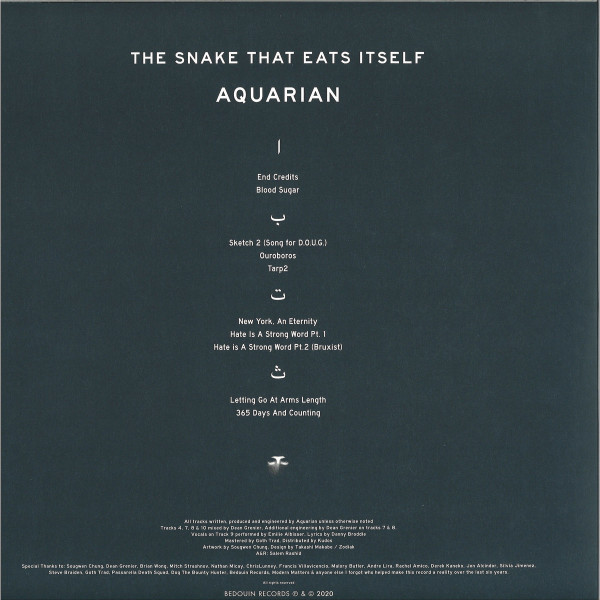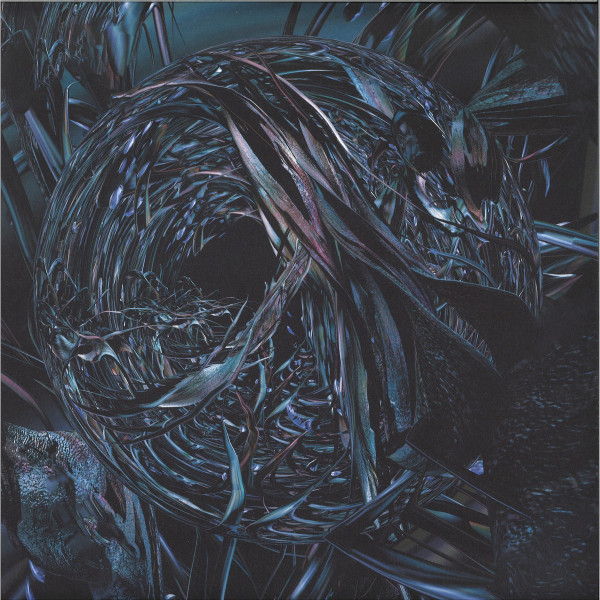 description
Canadian born, Berlin based producer Aquarian makes his full length album debutThe Snake That Eats Itselfon Bedouin Records.
This record follows his collaborative EPs with Deapmash as 'AQXDM" and is his first solo release since his 2016 experimental mixtape for Quiet Time. Nearly five years in the making, 'The Snake That Eats Itself' is Aquarian's most complex, diverse and emotive work to date, plunging his trademark UK sound-system/techno hybrids into a self-contained, cinematic universe streaked with heavy influences from industrial, IDM, drone and dark pop music.

It's written in Brooklyn, New York, in a deeply transitional, yet seemingly endless period preceding his relocation to Berlin, the title of the album refers to the Ouroboros, a mythological serpent symbolizing the cycle of birth and death and infinity itself.
'The Snake That Eats Itself' pits Aquarian's most abrasive and brutal moments next to his most wistful and introspective.

Viscerally thick layers of tape saturation envelop the album as sludgy synths ooze against brittle atmospheres; breakbeats fragment, explode and disintegrate into swarms of delay and noise; scorched, metallic percussion - sampled from a year-long demolition and construction project next to his apartment - forge the rhythmic backbone of the album. These elements, however, seamlessly make way to startlingly crystalline and shimmering ambient passages, offering a sense of reprieve and balance.