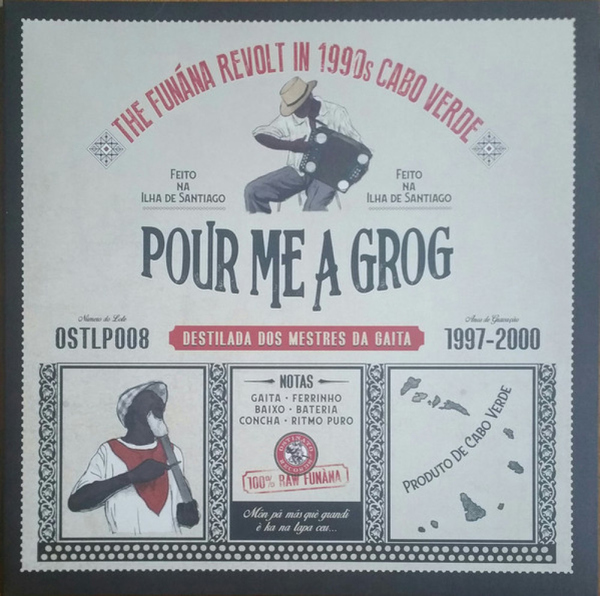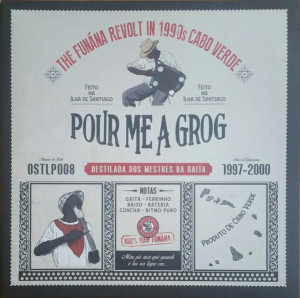 Pour Me A Grog: Funaná Revolt in '90s Cabo Verde
To order please add to basket and proceed to check out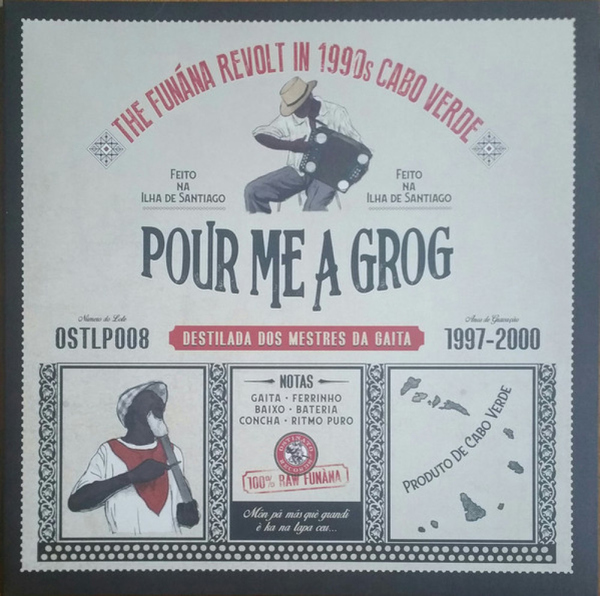 description
In the 1950s, a few young men, known as Badius, embarked on a nearly 2,500-mile (4000 km) journey from the northern rural interior of Cabo Verde's Santiago Island to the island of São Tomé off the Atlantic coast of central Africa. They made the arduous journey and worked for years not to earn a better living or send money back home — but to simply buy an accordion, locally known as a gaita.

Returning home, they slowly formed an elite class of self-taught gaita players. The gaita became the maximum expression of Badiu identity, one defined over centuries by a persistent culture of revolt and rebellion against domination and injustice. In a land lacking electricity, the acoustic instrument is king.

Mastery of a hard-won instrument gave birth to raw Funaná music, undoubtedly a sibling of Cumbia. Hypnotic notes on aged accordions tuned and flavored in ways found nowhere but Santiago infused with inviting baselines, raucous rhythms, blade-on-iron percussion, and the bubbling lyricism and lament of the island's finest ambassadors.

Their music was outlawed under colonial rule, with strict curfews to prevent large, potentially subversive gatherings since Funaná was dance music meant for large crowds, centered on one of the many star gaiteiros. Yet, naturally defiant, Badiu Funaná continued unfazed at the risk of arrest and detention.

Funaná remained an isolated style, largely an affair for Badiu ears only. But in 1991, Cabo Verde had its first democratic election. Elections are tricky business anywhere, let alone a country divided into several islands, each needing a tailored approach. Political parties found a novel solution to successfully get their campaign messages out to large audiences with ears wide open: music festivals. Till today, Cabo Verde plays host to dozens of festivals a year, some sponsored by the government.