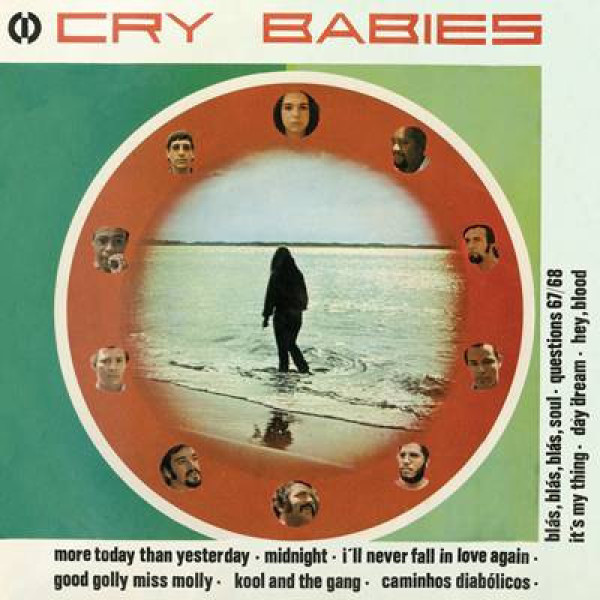 Cry Babies (1969) (180g Remastered Vinyl LP)
1.
It's My Thing (The Isley Brothers)
---
2.
Kool And The Gang (Kool & The Gang)
---
3.
Daydream (Mackay, Vincent, Vanholme)
---
4.
Hey, Blood (Ferreira, Granthon)
---
5.
Questions 67/68 (Lamn)
---
6.
Blás, Blás, Blás Soul (Magalhães)
---
7.
More Today Than Yesterday (Upton)
---
8.
Caminhos Diabólicos (Zack)
---
9.
I'll Never Fall In Love Again (Bacharach)
---
10.
Midnight (Buie, Cobb)
---
11.
Good Golly Miss Molly (Marascalco, Robert Blackwell)
---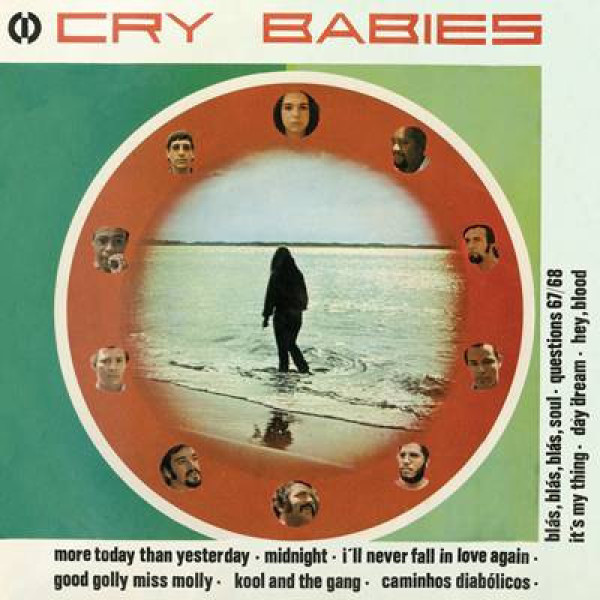 description
Erster Vinyl-Reissue des legendären, selbstbetitelten Debütalbums (1969) der Cry Babies, einer frühen Formation der Brazil-Funk-Titanen Banda Black Rio. Inspiriert von James Brown, The Isley Brothers und Kool & The Gang (deren Songs sie auch coverten), kombinierten sie fette, funky Drum-Breaks mit kräftigen Bässen, Spuren von Brazil-Surf und den für Rio de Janeiro typischen Soul-Arrangements. Produziert von Durval Ferreira, ebneten die Cry Babies den Weg für Jorge Ben, Dom Salvador, Trio Mocotó und Azymuth.