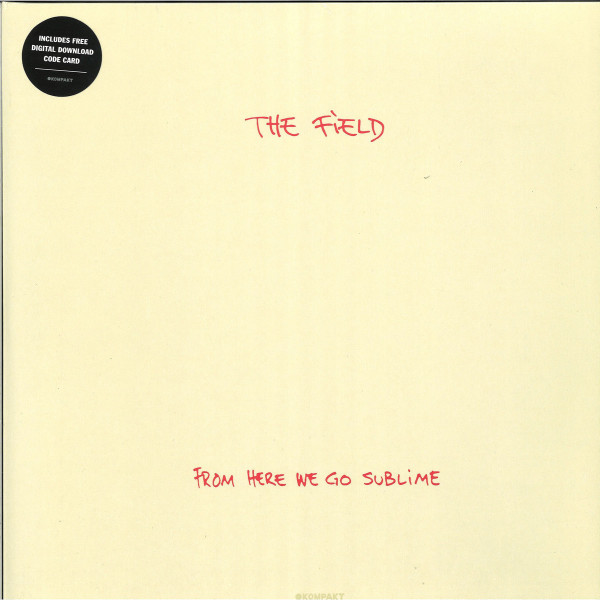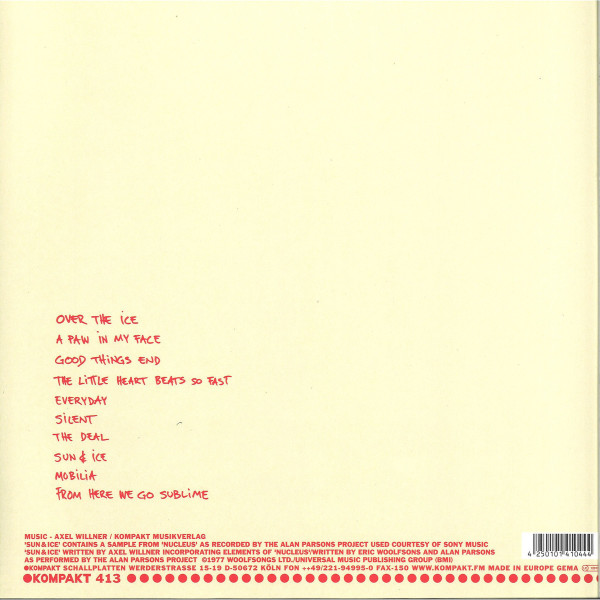 To order please add to basket and proceed to check out
4.
The Little Heart Beats So Fast
---
10.
From Here We Go Sublime
---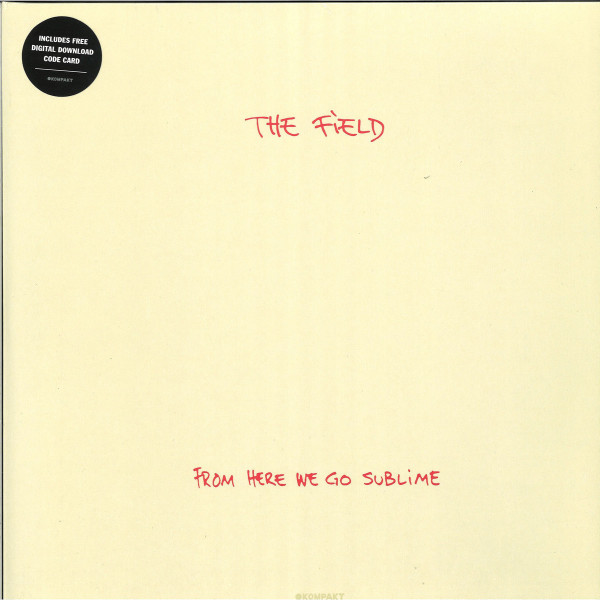 description
If we would have to name one thing our fans have been consistently asking for, it's a vinyl version of THE FIELD's legendary first album FROM HERE WE GO SUBLIME: originally rolled out in 2007, this much-acclaimed full-length debut of what was to become one of the most celebrated projects in our artist fold saw a regular CD edition and an accompanying 12" sampler – but never a full vinyl release. Following our long sold out 2014 limited edition reissue for Record Store Day, we welcome FROM HERE WE GO SUBLIME back as a double LP in gatefold vinyl.

Axel Willner aka THE FIELD joined the Kompakt family in 2005, bringing forward a new fusion of ambient and techno that fed on his adoration for Wolfgang Voigt's classic 90's projects Gas and M:I:5 as well as the shoegazer rock of Slowdive and My Bloody Valentine. Called a "techno pop landmark" by Pitchfork, FROM HERE WE GO SUBLIME almost immediately became a cult favourite, starting a trend that continues to this day – as can be seen with THE FIELD's most recent full-length offering CUPID'S HEAD that has been lauded by critics and crowds alike.

The most striking feat of FROM HERE WE GO SUBLIME must be its sonic cohesiveness, debuting a fully-formed artistic vision that – seven years and three albums later – hasn't lost any of its luster. As a fixture in THE FIELD's discography, it remains as important as ever, with Axel Willner installing a blueprint that inspired many but sounds like no one else… except himself. Giving you a feeling of warmth and familiarity on first listen that you can't quite grasp, it's like this sound has always existed, when in fact it was the unique creation from one highly gifted producer. And it all starts here.