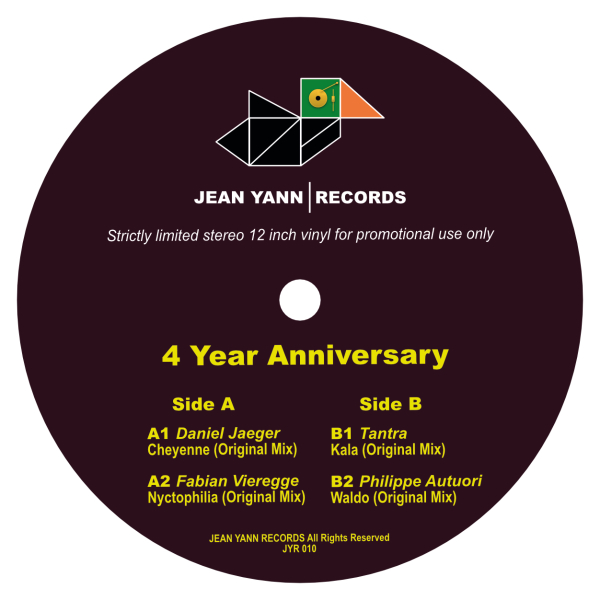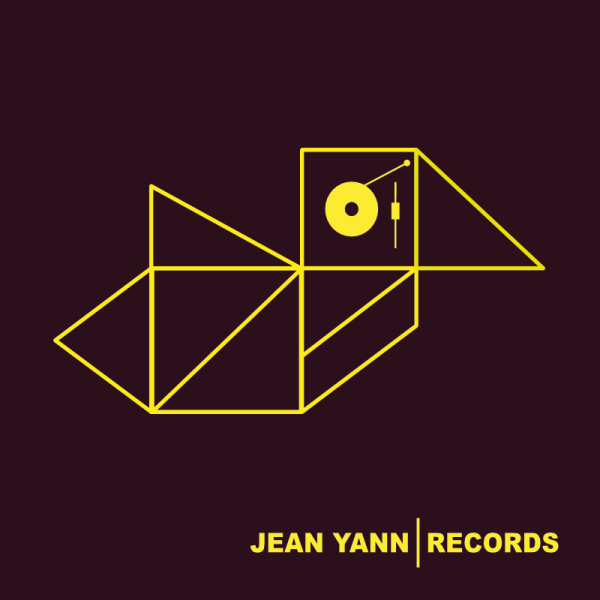 1.
Daniel Jaeger - Cheyenne
---
2.
Fabian Vieregge - Nyctophilia
---
4.
Philippe Autuori - Waldo
---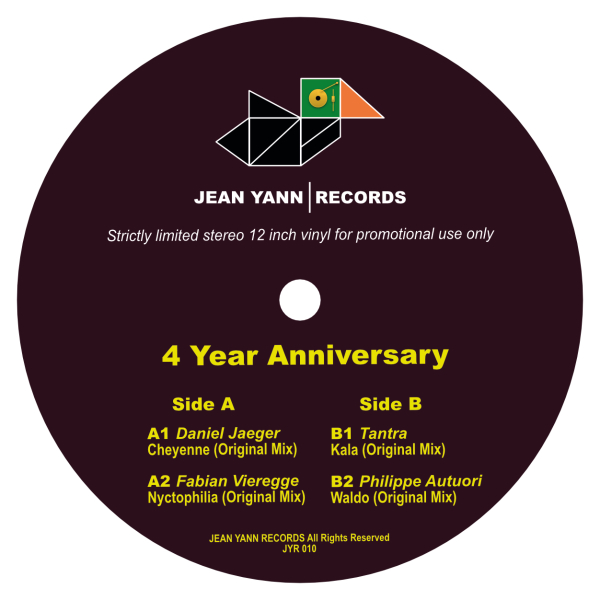 description
Berlin based and operating, Paris bread and raised, Jean Yann Records is an independent
music label focused on house, tech-house and techno music. Evolving in the Berlin scene for
over 3 years now and being over 4 years old.
This Vinyl only release represents everything Jean Yann Records stands for, a real blend of
genres, with a multi-cultural background, shaping the future of electronic music. All the
producers who helped build this project play in big venues, either in Europe or in Asia, are
known from and know the club scene, which sublimates the standing of the tracks in this
episode.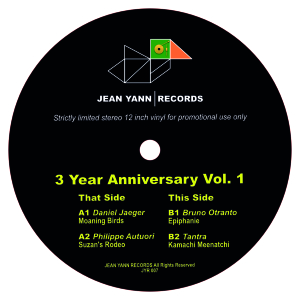 Tech-House
Various (D. Jaeger, P. Autuori, B. Otranto, Tantra
Jean Yann Records
€7.79