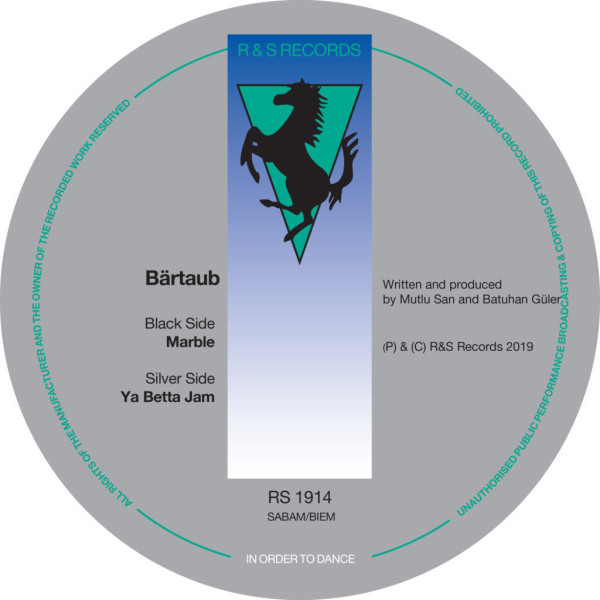 To order please add to basket and proceed to check out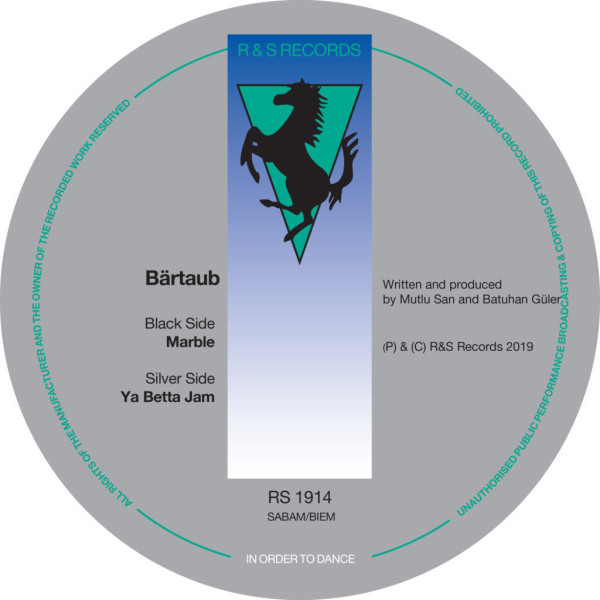 description
R&S presents a killer 12" from Instanbul duo Bärtaub - composed of Mutlu San & Batu Guler.
The duo count heavyweights like Ricardo Villalobos and [a:rpia:r] as fans as well as R&S's own Renaat Vandepapeliere for whom the duo contributed a track for Vandepapeliere's RVTrax imprint.
Crafting roughly hewn grooves from analogue synths and drum machines, the duo conjure up stripped back machine funk blending intricate rhythms and sublime textures of into an intoxicating dancefloor confection. As well as their globetrotting DJ exploits, San & Guler are primarily stalwarts of their local electronic music community, leaving an indelible mark on the Istanbul music scene over the years, whether kick-starting the legendary Indigo Club in 2004 with longtime associate Onur Özer, creating soundtracks for movies or innovative sound design all from their Circuit Room
studio their influence is undeniable and far reaching.