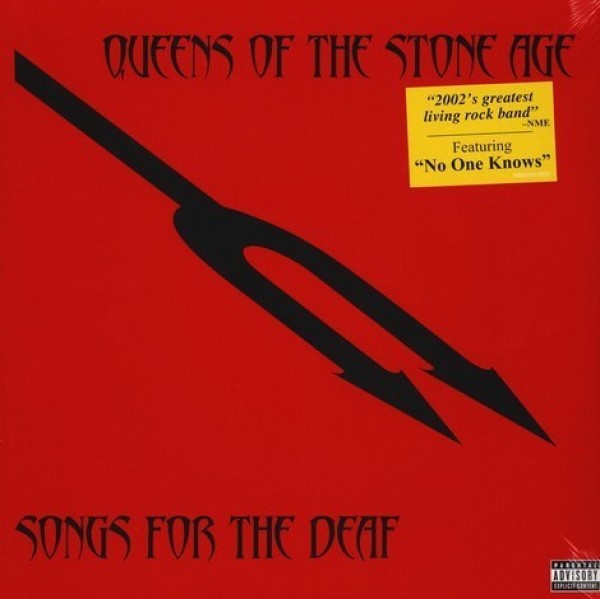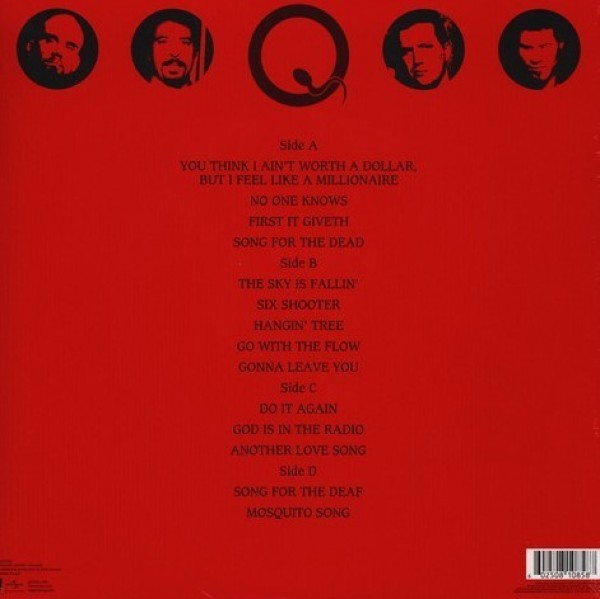 Songs For The Deaf (180g 2LP Reissue 2019)
1.
A1 You Think I Ain't Worth A Dollar, But I Feel Like A Millionaire
---
4.
A4 A Song For The Dead
---
11.
A11 God Is In The Radio
---
12.
A12 Another Love Song
---
13.
A13 A Song For The Deaf
---
14.
A14 Mosquito Song (Hidden Track)
---
15.
A15 Everybody's Gonna Be Happy
---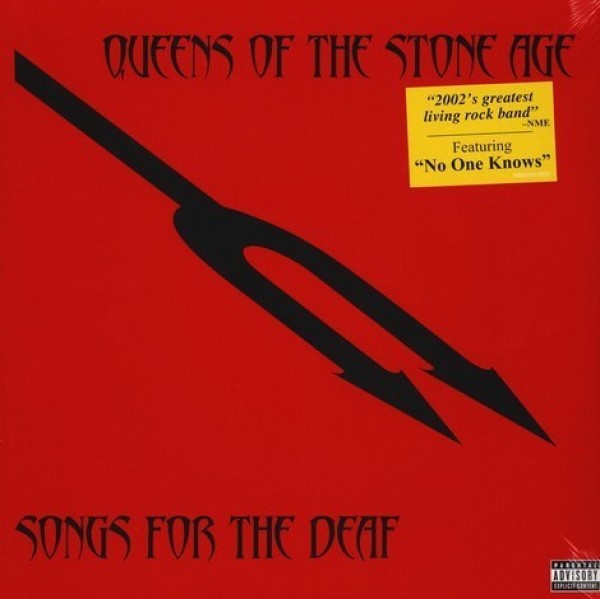 description
2002 wurde Songs For The Deaf das erste Goldalbum von QOTSA in den USA und ihr erstes
Platinalbum in Großbritannien und Kanada. Es enthält die Hits "No One Knows", "Go with the Flow"
und "First It Giveth". Zu den musikalischen Gaststars gehört der Schlagzeuger Dave Grohl, der seine
eigene Band Foo Fighters vorübergehend auf Eis legte, um mit Queens of the Stone Age
aufzunehmen und zu touren. Die neue Vinyl-Edition von Songs For The Deaf ist ein Zwei-LP-Set in
einer Gatefold-Hülle und mit einem 12 "x12"-Insert, mit dem ursprünglichen roten Hintergrund des
Albums, schwarzen Grafiken und Textgrafiken, die zum ersten Mal überhaupt auf der LP erscheinen.