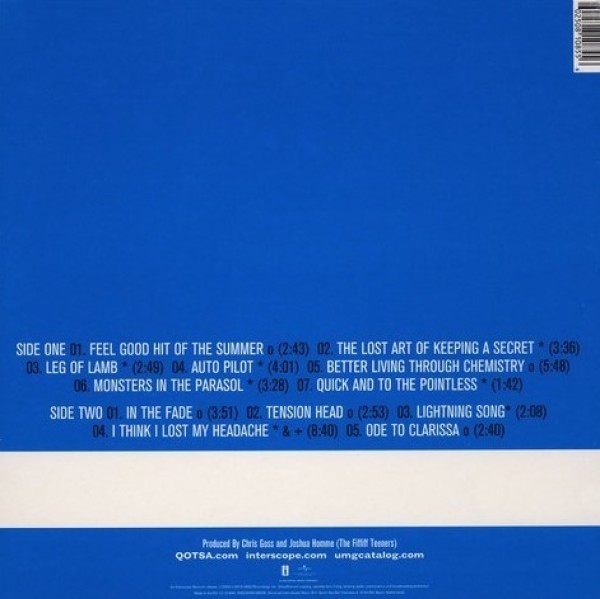 Rated R (180g Reissue 2019)
1.
A1 Feel Good Hit of the Summer
---
2.
A2 The Lost Art of Keeping a Secret
---
5.
A5 Better Living Through Chemistry
---
6.
A6 Monsters in the Parasol
---
7.
A7 Quick and to the Pointless
---
11.
A11 I Think I Lost My Headache
---
description
Im Jahr 2000 gelang Queens of the Stone Age mit ihrem Major-Label-Debüt Rated R ein kreativer und
kommerzieller Durchbruch mit den Breakout-Tracks "The Lost Art of Keeping A Secret" und "Feel
Good Hit of the Summer". Diese neue LP-Edition ist die erste Vinyl-Pressung weltweit, die das
ursprüngliche blaue Artwork des Albums enthält. Diese LP ergänzt das Originalalbum um den
internationalen Bonustrack "Ode To Clarissa" sowie einen einzigartigen 12 "x24" Insert.