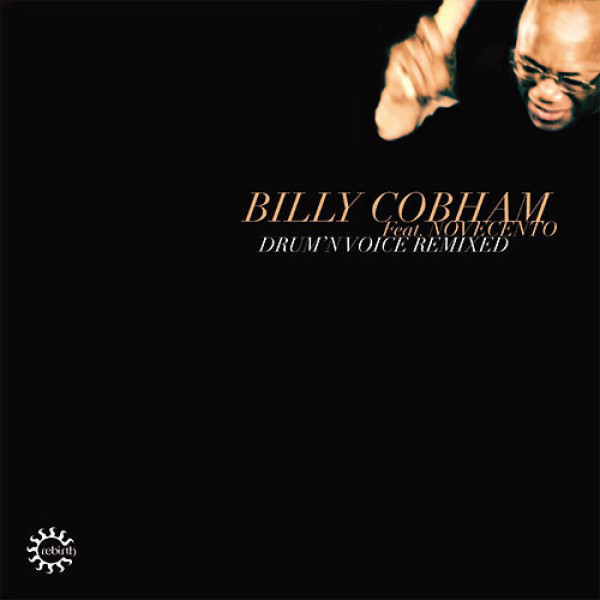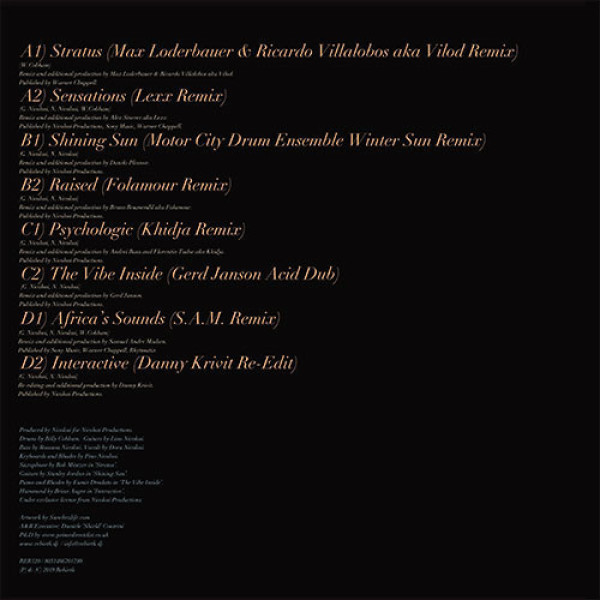 To order please add to basket and proceed to check out
1.
A1: Stratus (Max Loderbauer & Ricardo Villalobos Aka Vilod Remix)
---
2.
A2: Sensations (Lexx Remix)
---
3.
B1: Shining Sun (Motor City Drum Ensemble Winter Sun Remix)
---
4.
B2: Raised (Folamour Remix)
---
5.
C1: Psychologic (Khidja Remix)
---
6.
C2: The Vibe Inside (Gerd Janson Acid Dub)
---
7.
D1: Africa'S Sounds (S.a.m. Remix)
---
8.
D2: Interactive (Danny Krivit Re-Edit)
---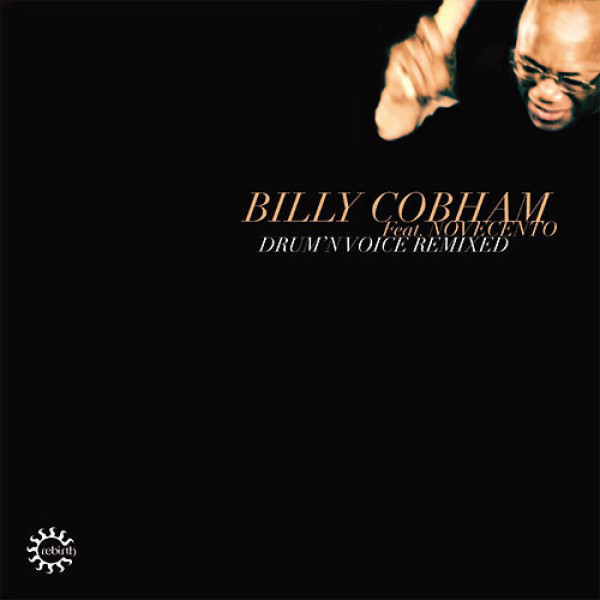 description
We are honored and excited to present the album 'Drum'n Voice Remixed' by the legend Billy Cobham in collaboration with Italian's finest music producers and composers Novecento.

Acclaimed as jazz-rock fusion's greatest drummer, Billy Cobham has dedicated his whole life to musical exploration and creative expression. Throughout his career he has collaborated with artists like Miles Davis, Horace Silver, Airto Moreira, George Benson and appeared on over 300 recordings, including icons like Peter Gabriel, Quincy Jones, Jack Bruce, Bob Weir, and James Brown. Cobham's dramatic, explosive power mixed with emotional spontaneity, extraordinary dexterity, and complex style of play brought him global attention and critical acclaim. The first album 'Spectrum' is a masterpiece and still considered a reference album today.

'Drum'N Voice' is a collaborative project with the Nicolosi family, known collectively as Novecento. After reaching the top of the European and American charts with their Italo Disco hits, they decided to explore new ideas and evolve their music leading to a jazz and ambient territory and collaborating with some incredible artists.

The album, recorded between Milan, London, Los Angeles and New York, also feature collaborations with incredible artists like Eumir Deodato, Stanley Jordan, Frank Gambale, Gregg Kofi Brown, George Duke, Brian Auger, Bob Mintzer. Billy delivers an amazing creativity and listening experience that unveils its unique style in playing drums and percussions.

The collection include amazing reworks from Motor City Drum Ensemble, Max Loderbauer & Ricardo Villalobos, Folamour, Gerd Janson, Khidja, Danny Krivit, Lexx and S.A.M.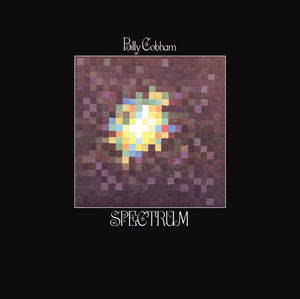 Jazz
Billy Cobham
Music On Vinyl
€23.99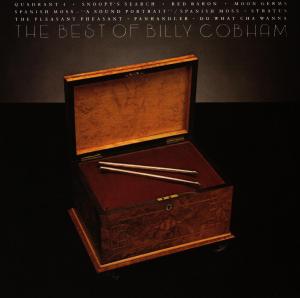 Unknown
billy cobham
rhino
€7.79