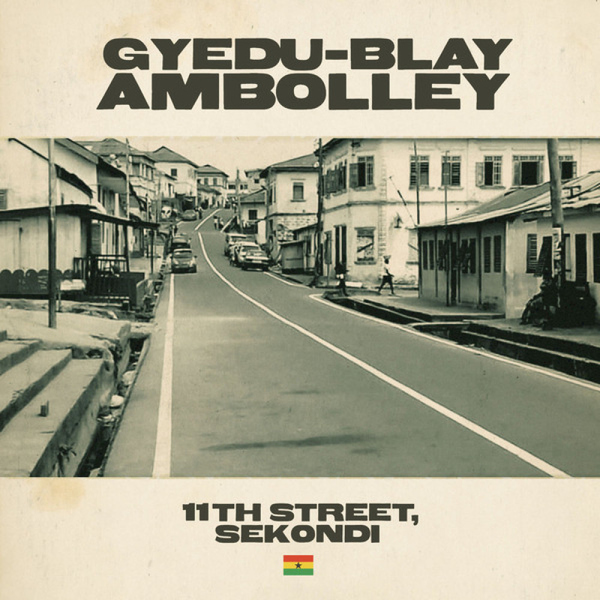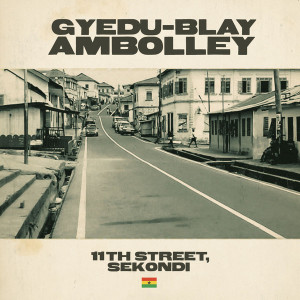 11th Street, Sekondi (2LP)
To order please add to basket and proceed to check out
3.
I No Dey Talk I Do Dey Lie
---
8.
Who Made Your Body Like Dat
---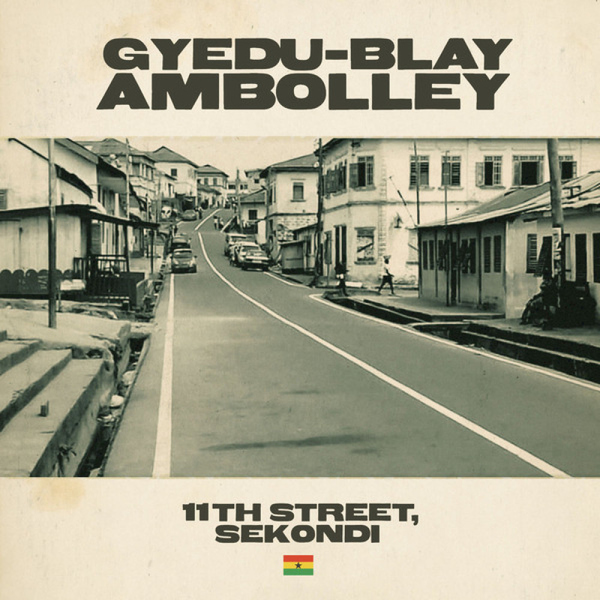 description
Gyedu-Blay Ambolley was born on the 11th Street in Sekondi, Ghana 72 years ago. On the cover photo you can see on the right side the house of his birth which was also his parental home. The Ghanian legend's latest release shows off a pride of heritage, and his honed talent for mixing highlife with other genres like rap, Afro-funk and Disco Ghanaian highlife.
Gyedu-Blay Ambolley returns with 11th Street, Sekondi, his 31st album since his debut in 1973. The charismatic stage personality, no stranger to mixing humour into his music and who has performed alongside Afrobeat legend Fela Kuti and highlife bandleader Ebo Taylor, has been a record collector's staple since his appearance on the seminal Ghana Soundz compilation on Soundway in 2002, which re-introduced the world to his trademark 'Simigwa' style.
Highlife, which started in Sierra Leone and Liberia, took hold in Ghana in the 1940s as a coming together of the musicians fed up with the foxtrot and quickstep parties originally hosted by English colonists. It began with big band horns and happy lyrics, popularised by artists such as E.T Mensah, before opening up in the '50s and '60s with a wave of guitardriven, socially conscious and more danceable Afro-funk hits -- a product of the easy movement of people between Nigeria and Ghana. It was then that Ambolley's trademark baritone vocals burst onto the scene, under the tutelage of close personal friend Ebo Taylor.
Afro / Afrobeat
Gyedu-Blay Ambolley
Mr Bongo
€20.99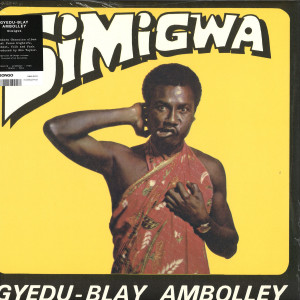 Afro / Afrobeat
Gyedu-Blay Ambolley
Mr Bongo
€21.99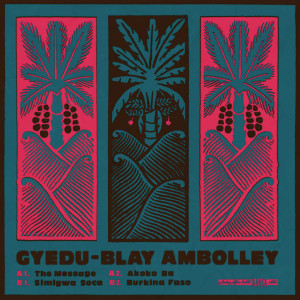 Afro / Afrobeat
Gyedu-Blay Ambolley
ANALOG AFRICA
€21.99