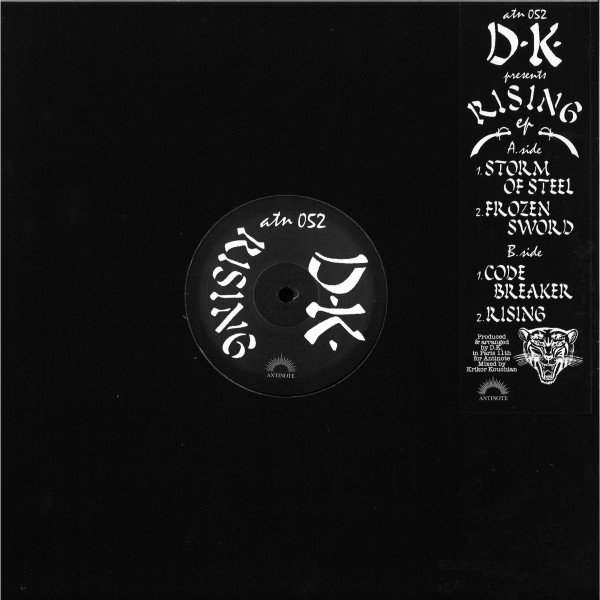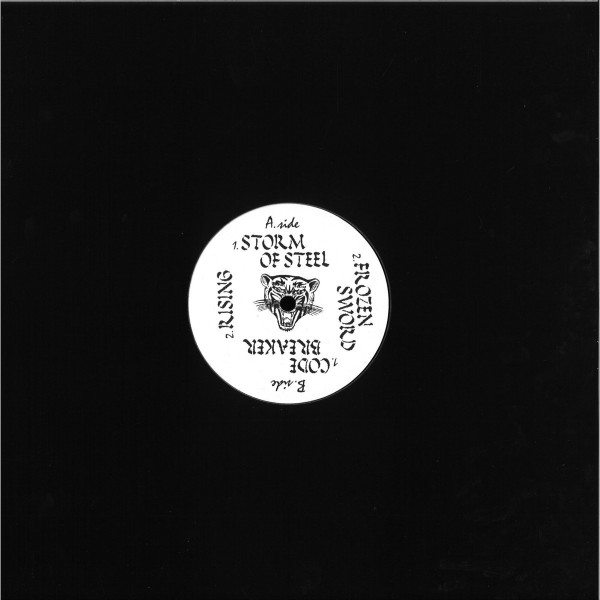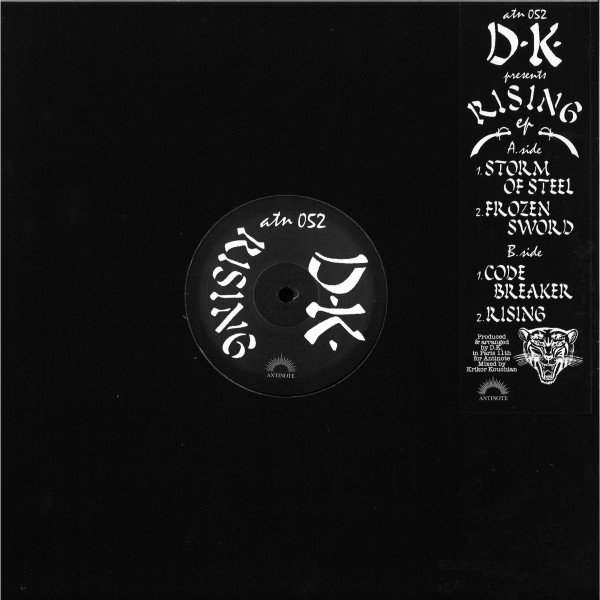 description
The final chapter in the D.K. trilogy has arrived adorned in a hooded cloak. Sword by his side, the warrior master is rising. This time taking a decidedly darker and determined approach, D.K. is here to fight the final battle - and make it out alive.

The EP opens with the aptly titled Storm Of Steel. An industrious cold front brimming with metallic clangs and resonant tubes. You can hear lightning strikes in the snares and thunder in the bass. In Frozen Sword, the tropes synonymous with this trilogy are neatly tied together again as D.K. opts for glass tubes, gated snares and deep rhythmic baselines. This second track is an epic battle song, conjuring Crouching Tiger, Hidden Dragon / quasi-Matrix fight scenes.

Racing the clock to crack the code in Code Breaker, alarm sirens sound off in the background as if D.K.'s plans have been foiled. It's not until a flute motif at 4:14 that you realise our protagonist, all along, had an ace up his sleeve. The EP's closing and title track Rising is a melancholic/euphoric dance between D.K.'s warrior's emotions of what was won, but also what was lost.