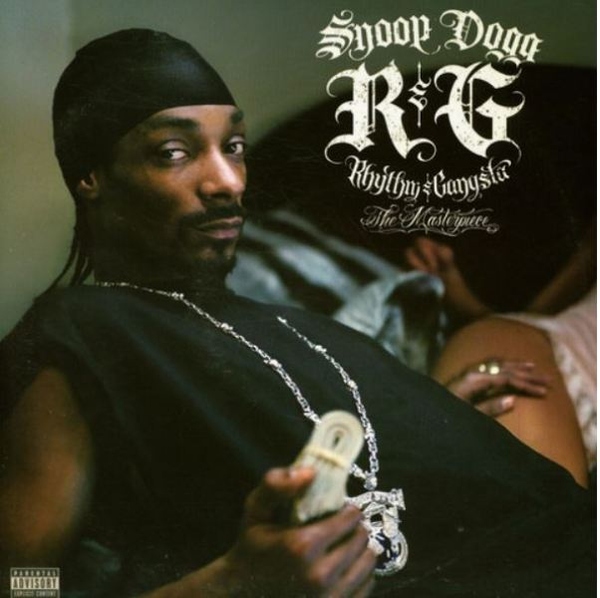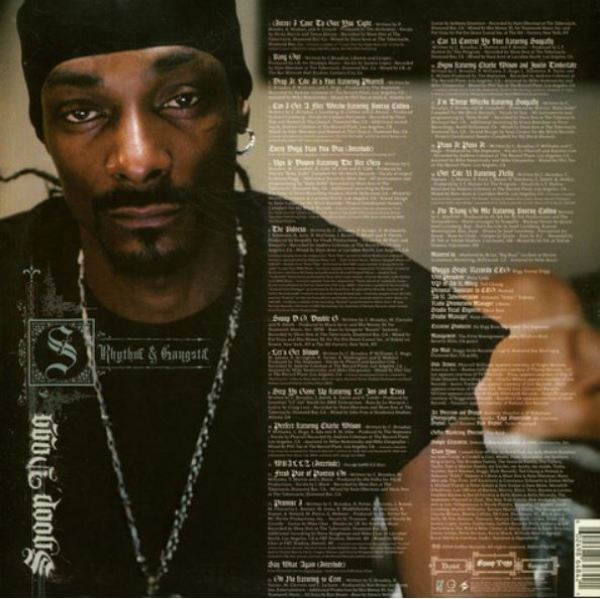 R&G (Rhythm & Gangsta) - The Masterpiece (2LP)
1.
I Love To Give You Light (Intro)
---
3.
Drop It Like It's Hot feat. Pharrell
---
4.
Can I Get A Flicc Witchu feat. Bootsy Collins
---
5.
Every Dogg Has His Day (Interlude)
---
6.
Ups & Downs feat. Bee Gees
---
10.
Step Yo Game Up feat. Lil'Jon and Trina
---
11.
Perfect feat. Charlie Wilson
---
13.
Fresh Pair Of Panties On
---
14.
Promise I Say What Again (Interlude)
---
16.
Can U Control Yo Hoe feat. Soopafly
---
17.
Signs feat. Charlie Wilson and Justin Timberlake
---
20.
Girl Like U feat. Nelly
---
21.
No Thang On Me feat. Bootsy Collins
---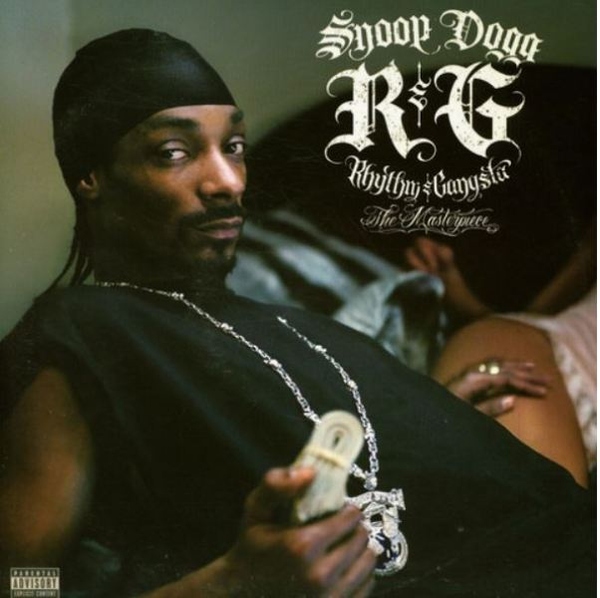 description
R&G (Rhythmus & Gangsta): The Masterpiece ist das siebte Studioalbum von Snoop Dogg. Es wurde
am 16. November 2004 von Doggystyle Records veröffentlicht und feierte seine Premiere auf Star Trak
Entertainment und Geffen Records. Die Produktion des Albums wurde unter anderem von The
Neptunes, The Alchemist, Lil Jon, Hi-Tek, Warryn Campbell und L.T. Hutton übernommen.
Das Album enthält die Hitsingle Drop It Like It's Hot featuring Pharrell, produziert von The Neptunes.
Der Song erregte kritische Aufmerksamkeit für seine sehr spärliche Produktion und wurde 2005 für die
Grammy Awards for Best Rap Song and Best Rap Performance von einem Duo oder einer Gruppe
nominiert. Der Song erreichte auch Platz 10 auf der UK Singles Chart und Platz eins auf der US
Billboard's Hot 100 und wurde Snoop's erste US Nummer eins Single. Der Song erreichte international
in 12 Ländern die Top-Ten.