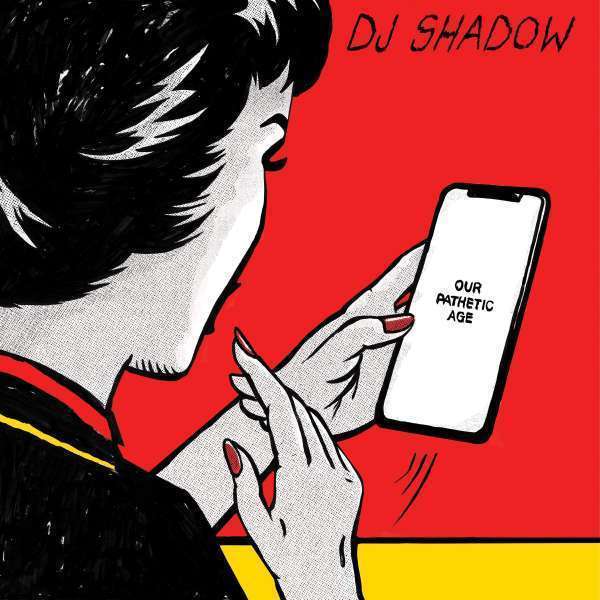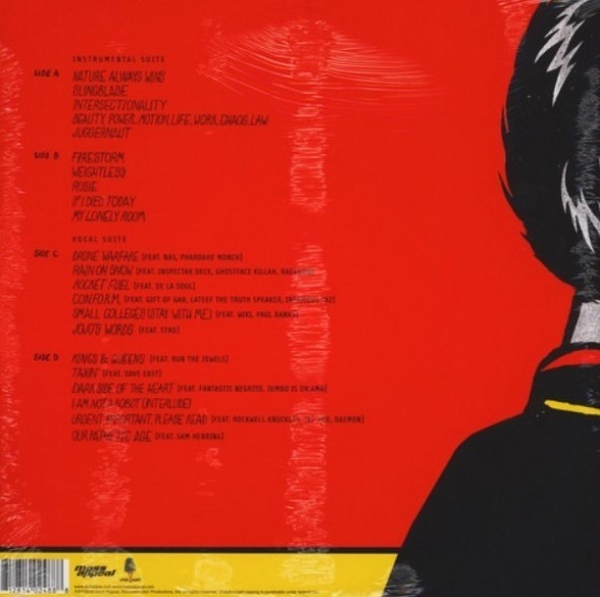 1.
A1 Nature Always Wins (Instrumentlal Suite)
---
4.
A4 Beauty, Power, Motion, Life, Work, Chaos, Law
---
11.
C1 Drone Warfare (Vocal Suite - feat Nas, Pharoahe Monch)
---
12.
C2 Rain On Snow feat Inspectah Deck, Ghostface Killah, Raekwon
---
13.
C3 Rocket Fuel feat De La Soul
---
14.
C4 Conform feat Gift Of Gab, Latef The Truth Speak, Infamous Taz
---
15.
C5 Small Colleges (Stay With Me) feat Wiki, Paul Banks)
---
16.
C6 Jojo's Words feat Stro
---
19.
D3 Dark Side Of The Heart
---
20.
D4 I Am Not A Robot (Interlude)
---
21.
D5 Urgent, Important, Please Read feat Rockwell Knuckles, Tef Poe, Daemon
---
22.
D6 Our Pathetic Age feat Sam Herring
---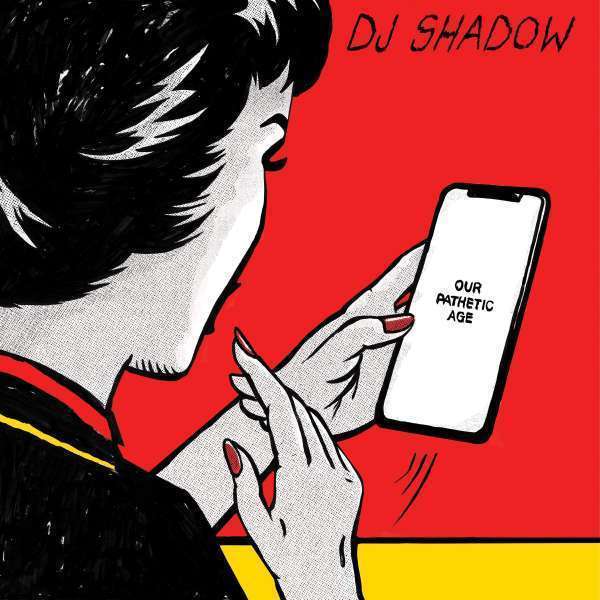 description
"Our Pathetic Age" ist das Ergebnis einer kreativen Schaffensperiode, in der die Hip-Hop- und
Elektronik-Koryphäe weiter in die ursprüngliche Komposition und das Experimentieren eindrang. Die
erste Hälfte von "Our Pathetic Age" enthält elf neue Instrumentalwerke, die einige der bedrohlichsten-
und hoffnungsvollsten Klänge von Shadow ausbalancieren.
Die zweite Hälfte von "Our Pathetic Age" ist ein in sich vollständiges Album mit Features, die von Run
The Jewels, Nas und Dave East bis Inspectah Deck, Ghostface Killah und Raekwon reichen. Shadow
verbindet sich bemerkenswert mit seinen frühen Solesides-Kollaborateuren Lateef The Truthseeker
und Gift of Gab (Blackalicious).