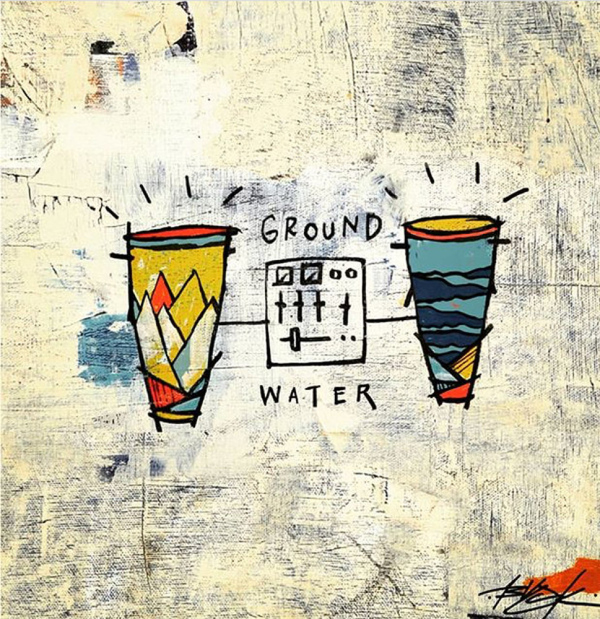 Ground & Water (Blue Vinyl LP)
To order please add to basket and proceed to check out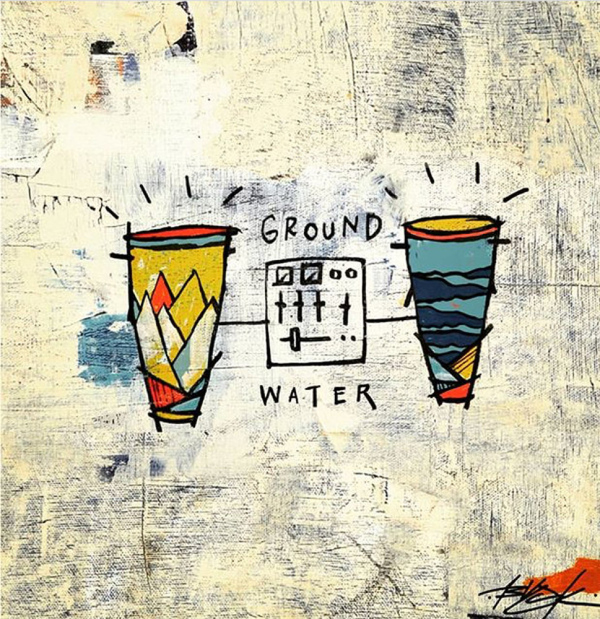 description
"Like all my releases, most of which are instrumental, I wanted the music to tell a story. With Blu being the voice, he set the tone for us both to bring this to life."—Damu The Fudgemunk on his new project with Blu, Ground & Water.

With Ground & Water, Blu and Damu The Fudgemunk have released yet another standout project as part of their already-incredibly noteworthy catalogues. But this time, they've done it together. After collaborating in different ways over the years, the two joined forces for a release that's every bit as dope as you'd hope considering who's involved. From the Los Angeles rapper's tight-as-ever rhymes to the Washington, D.C. native's crunchy production, Ground & Water captures exactly why Blu and Damu are so revered.

For Damu, that meant diving into the storied discography of his new partner-in-rhyme. While the producer always thought highly of the emcee's talents, he says he realized that Blu's much greater than people give him credit for. That led to the excitement of creating Ground & Water, because Damu knew he'd get to tell a story through a cohesive release. The story is one that treads personal, introspective territory that Blu delivers like only he can.

On standout track "Share The Love," Blu and guest Raw Poetic (one of Damu's frequent collaborators) tackle the dusty, meditative production with thoughtful raps about wanting to see the world in a better place with inspirational lines like, "Stop being so tight, and be more lovable/ I guarantee more opportunities open up for you." Similarly, Blu bares his soul on instant highlights "Feet on the Ground," "Rhymes & Gemstones," and "Grey Heaven." His verses take a deep dive into relatable topics like faith, guilt, spirituality, humility, and so much more, proving that his pen game is as sharp as ever.