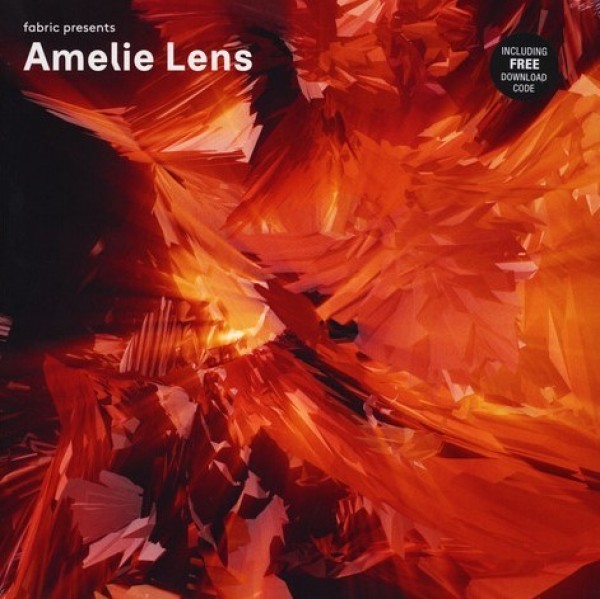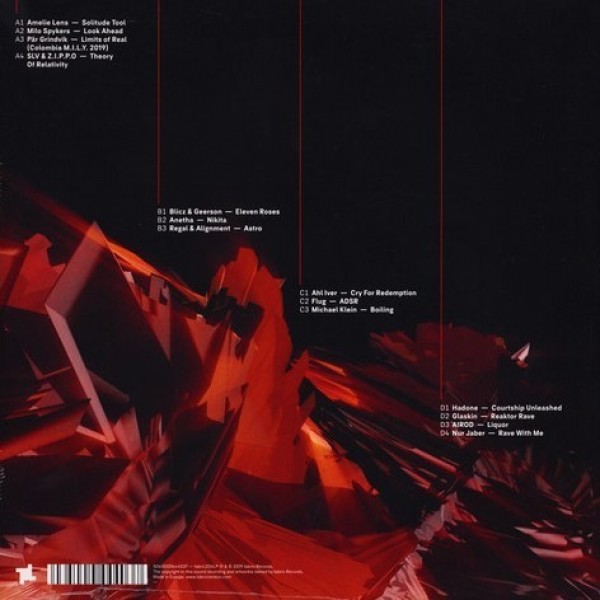 Fabric Presents: Amelie Lens (Gatefold 2LP+MP3)
To order please add to basket and proceed to check out
1.
A1 Amelie Lens - Solitude Tool
---
2.
A2 Milo Spykers - Look Ahead
---
3.
A3 Par Grindvik - Limits Of Real (Colombia Mily 2019)
---
4.
A4 Slv & Zippo - Theory Of Relativity
---
5.
B1 Blicz & Geerson - Eleven Roses
---
7.
B3 Regal & Alignment - Astro
---
8.
C1 Ahl Iver - Cry For Redemption
---
10.
C3 Michael Klein - Boiling
---
11.
D1 Hadone - Courtship Unleashed
---
12.
D2 Glaskin - Reaktor Rave
---
14.
D4 Nur Jaber - Rave With Me
---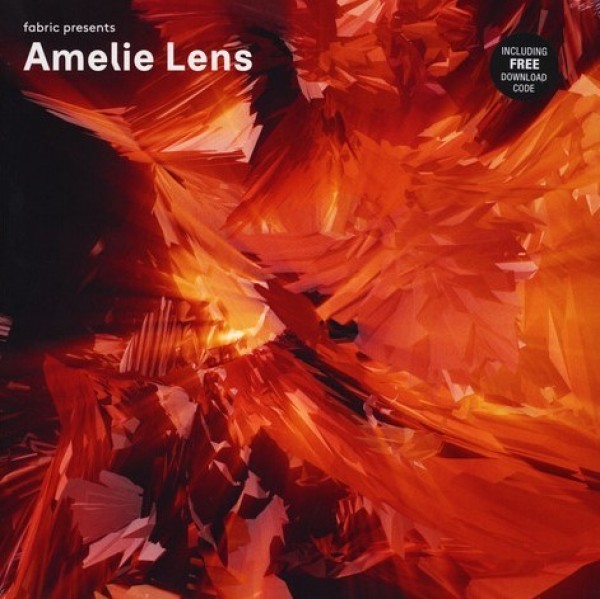 description
Amelie Lens' erste Mix-Compilation erscheint auf Fabric. Der DJ/Produzentin aus Antwerpen gelang in den letzten 3 Jahren ein rasanter Aufstieg in den Techno-Olymp, begleitet von ihrer enorm populären "Exhale" Partyreihe und ersten EPs auf Label wie Second State, Lyase und Elevate, der ihre Followerzahlen in den Sozialen Netzwerken explodieren liess. Berüchtigt für ihre Vollgas-Gigs, zeigt sich Amelie auf Fabric nuancierter. Ihr 74-minütiger Mix aus vollständig exklusivem Material von ihr selbst ("Solitude Tool") und ihren Lieblings-Acts, darunter viele Breakthrough-Techno-Künstler, beginnt mit atmosphärischen Snippets, bevor die Banger und Hi-Energy-Synths loslegen. Nach weiteren einschlagenden Beiträgen gipfelt der Mix schließlich in einem spektralen und tief zufriedenstellenden Finale. Die DJ-freundliche 2LP enthält 14 der 19 Tracks plus einen Download-Code zum CD-Mix.