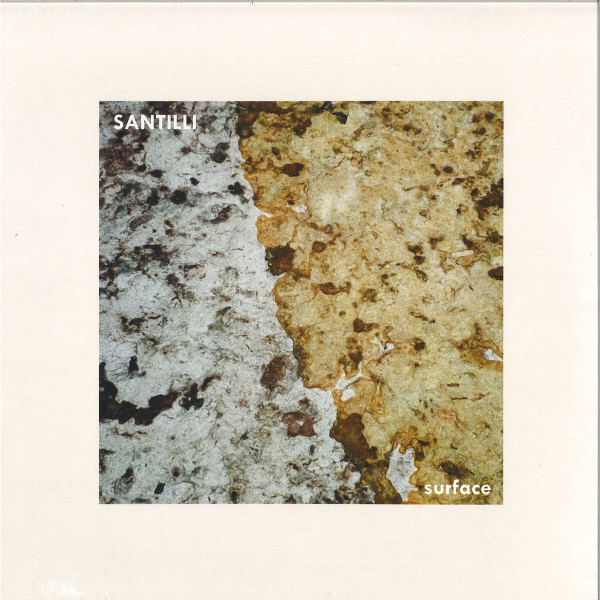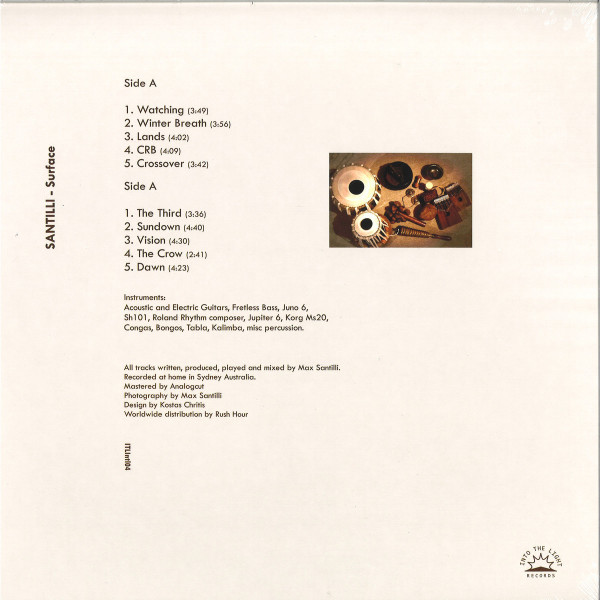 To order please add to basket and proceed to check out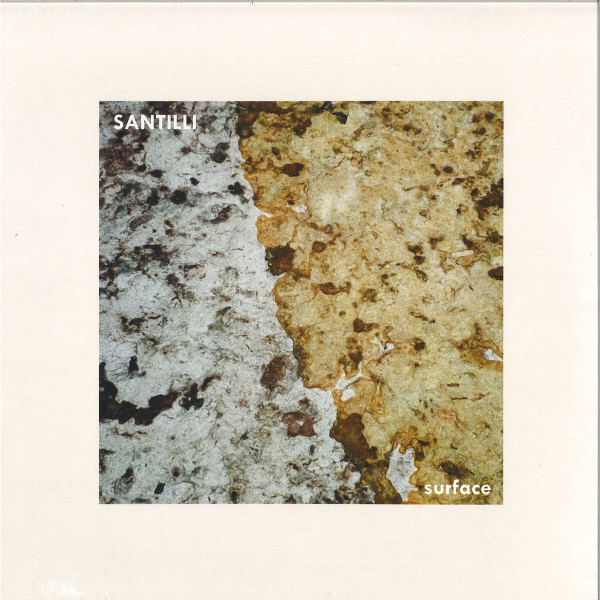 description
*Reduced Price - Sleeve slightly damaged at the corners / Preis reduziert - Ecken des Covers leicht eingedrückt*

For the latest release in their ongoing 'International' series, Into The Light Records takes us to Sydney and the dreamy, softly spun musical world of talented multi-instrumentalist Max Santilli.

"Surface" is Santilli's debut album following years spent working alongside Jacob Fugar in Ken Oath Records-signed downtempo duo Angophora. It draws on a personal archive of home recordings made between 2016 and 2018 using a range of guitars, synthesizers and acoustic percussion instruments.

As you'd perhaps expect, it's an intimate and hugely personal set that wraps drowsy, slowly shifting musical flourishes around gentle, sun-kissed rhythms and suitably spacey chords. Santilli offers subtle nods towards his various inspirations – think the mesmerizing ambient-jazz fusion of Michael Bierylo, Steve Hillage's timeless early ambient works and the intricate acoustic guitar playing of Steve Tibbetts and Miguel Herrero – while forging his own distinctly lo-fi and otherworldly path. As a result, "Surface" is an album of impressive depth and diversity, held together by Santilli's reflective, emotion-rich vision.