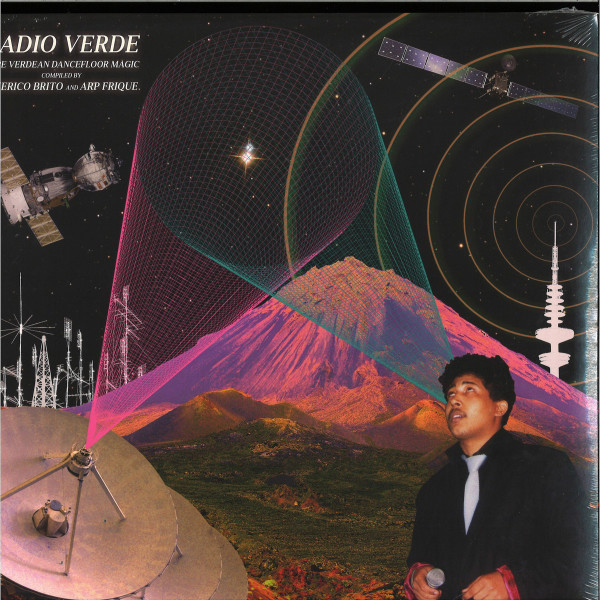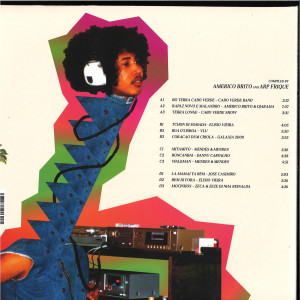 RADIO VERDE (COMPILED BY AMERICO BRITO AND ARP FRI
To order please add to basket and proceed to check out
1.
Cabo Verde Band - Bo Terra Cabo Verde
---
2.
Americo Brito & Djarama - Rapaz Novo E Malandro
---
3.
Cabo Verde Show - Terra Longe
---
4.
Elisio Vieira - Tchon Di Somada
---
6.
Galaxia 2000 - Coracao Dum Criola
---
7.
Mendes & Mendes - Mitamiyo
---
8.
Danny Carvalho - Roncanbai
---
9.
Mendes & Mendes - Walkman
---
10.
Jose Casimiro - La Mamai Ta Bem
---
11.
Elisio Vieira - Bem Di Fora
---
12.
Zeca & Zeze Di Nha Reinalda - Mocinhos
---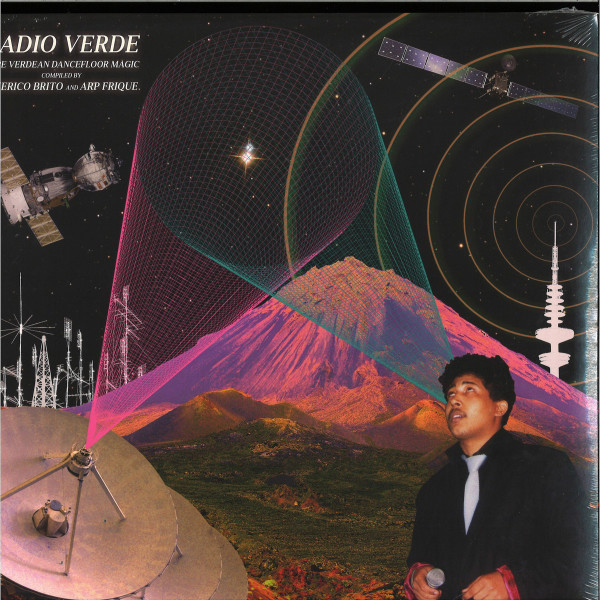 description
*Reduced Price - Sleeve slightly damaged at the corners / Preis reduziert - Ecken des Covers leicht eingedrückt*

Arp Frique returns with a brand new release on his imprint Colorful World Records in collaboration with Rush Hour. A compilation of 12 Cape Verdean gems assembled with the help and knowledge of Americo Brito, there is a very special story behind it. Americo Brito, who features on Arp Frique's original Nos Magia, is a proud and important member of the Cape Verdean community in Rotterdam. His story reveals the historical connections between radio, vinyl, Cabo Verde and Rotterdam's international music scene in the 70s and 80s.

Cape Verdean insiders say "we export all they have to other countries, only to import it back again". Cape Verdeans have migrated all over the world, mainly to cities with big harbours, like New York, Boston and Rotterdam (Holland). Rotterdam became one of the main destinations (next to Portugal) on the European mainland. When Americo, like many of his friends and relatives moved to Rotterdam, he quickly became infected with the music virus. Surrounded on a daily basis by Cape Verdean music in Portuguese pensions and small hotels, this was where sailors ingested a dose of "sodade" through the interpretations of their beloved music by the local Cape Verdean artists. Americo took to the stage with his band Djarama in the 70s and 80s. The live music scene was buzzing and the Cape Verdean community had their own infrastructure for arranging shows, often in nightclubs where the band had to bring their own soundsystem. Interestingly, Americo didn't stick to performing and recording music. He found another way to help spread the Cape Verdean magical secret of music across Rotterdam, Holland and beyond: "There was this spot in Rotterdam where all foreign radio stations were housed, all these different nationalities together, Surinam, Cape Verdean, Hindustani…Guy ...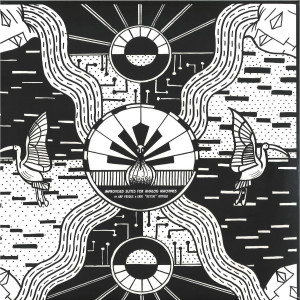 Electro / Electronic
ARP FRIQUE & ERIK (KEYSIE) RITFELD
Colorful World
€15.99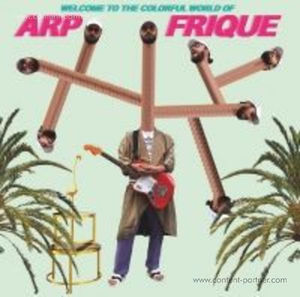 World Music
Arp Frique
Colorful World
€16.49