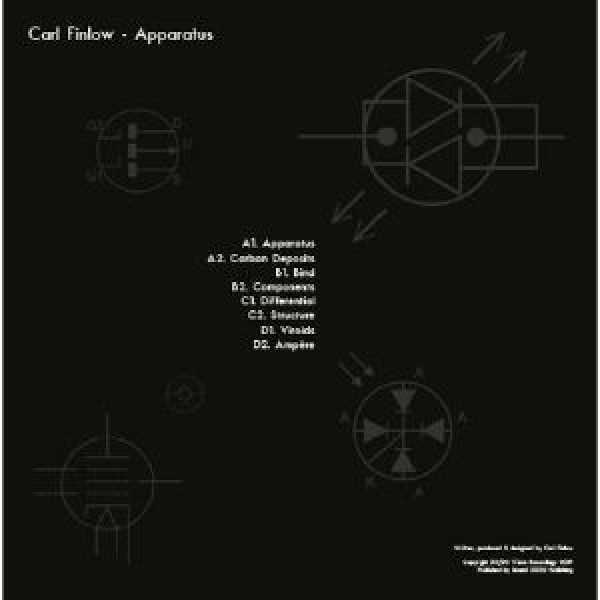 Apparatus (140 gram vinyl 2xLP)
genre:
Electro / Electronic
To order please add to basket and proceed to check out
description
Carl Finlow returns with a double vinyl 8 track album, following a prolific run of singles for Lone Romantic, Electrix, Craigie Knowes and Orson. Apparatus is a forward thinking album that reflects Finlow's return to live touring with many tracks hitting harder and darker, pushing his electro sound into new directions and soundscapes. Flawless production is something we have come to expect from Mr.Finlow yet he has managed to raise his game yet again with Apparatus. The album means business from the start, kicking off with the title track, 'Apparatus', a no-nonsense assault on the system with fast tight drum programming, heavily vocoded vocals and powerful synths. The pace continues on the record with 'Bind' and 'Carbon Deposits', Structure' but there are also pure electro cuts like 'Differential' and moody grooves in 'Ampere' and 'Viroids'.
Finlow has been on a staggering run of form and Apparatus continues this remarkable purple patch with a new lease of electro energy. It's not surprising that every credible electronic master on the planet from Weatherall and Craig Richards to Dixon and Maceo Plex are all fans of his work.