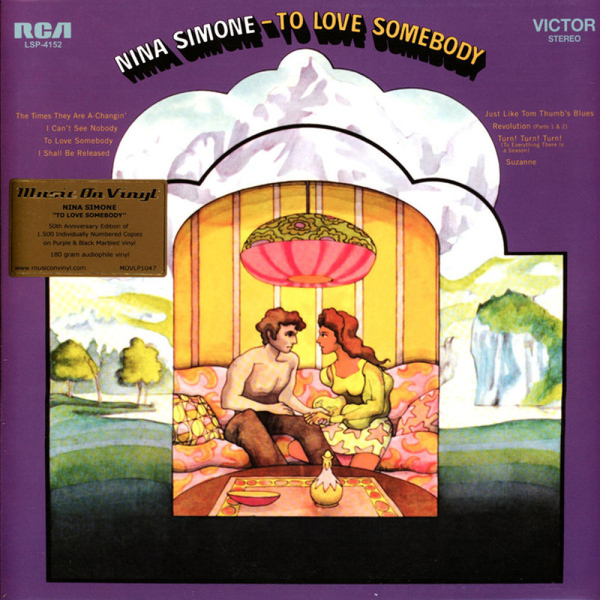 To Love Somebody (Purple/Black Marbled Vinyl LP)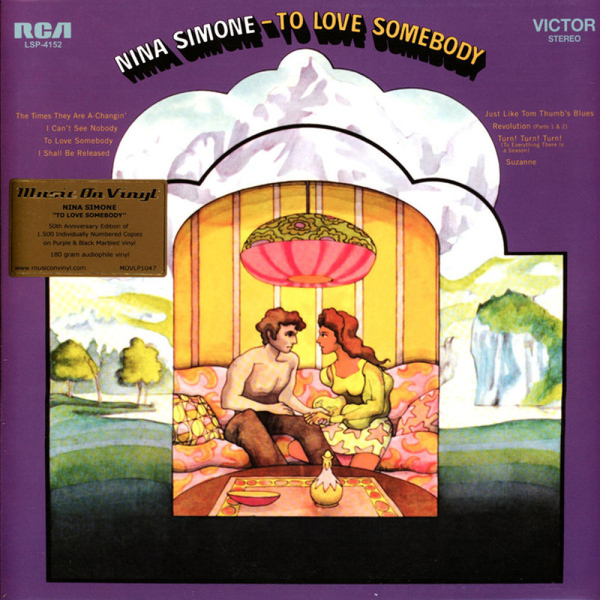 description
Nina Simone wählte für ihre 1969 erschienene LP "To Love Somebody", obwohl sie selbst eine gute
Songwriterin war, eine Vielzahl von Klassikern aus der neuen Rock-Ära aus, um sie neu zu
präsentieren. Simone eröffnet mit einer schönen, introspektiven Version von Leonard Cohens
"Suzanne" und zeigt mit dem Birds Hit "Turn! Turn! Turn!" und einem Tripple von Dylan Standards ("I
Shall Be Released", "Just Like Tom Thumb's Blues" sowie einer dramatisch, meditativen Version von
"The Times They Are A-Changin'") eine gewisse Affinität für soziale Statements. Der Album-Titel
selbst stammt aus dem Bee Gees Song "To Love Somebody". Ihr Cover des Songs wurde ihre zweite
britische Hit-Single nach "Ain't Got No-I Got Life". Auch "I Can't See Nobody" ist ein Titel der Bee
Gees. "Revolution" (Parts 1 & 2) war Simone's dritte Single, die in UK veröffentlicht wurde. Der Song
wurde fast zeitgleich mit dem gleichlautenden Titel der Beatles veröffentlicht und obwohl er eine
ähnliche Hook ("Don't you know it's gonna be - all right") und Struktur hat, unterscheiden sich die
Texte deutlich.

"To Love Somebody" ist jetzt erhältlich als limitierte 50th Anniversary Edition von 1.500 einzeln nummerierten Exemplaren auf PURPLE /BLACK MARBLED Vinyl.