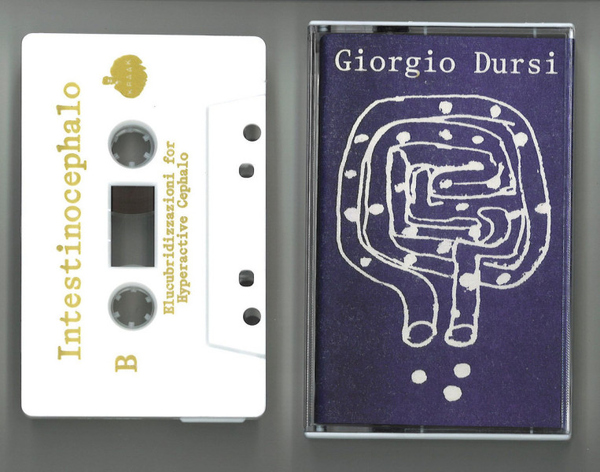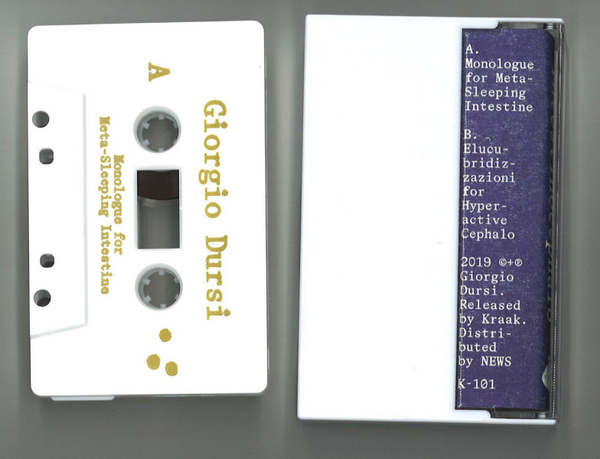 INTESTINOCEPHALO
genre:
Electro / Electronic
1.
Monologue For Meta-Sleeping Intestine
---
2.
Elucubridizzazioni For Hyperactive Cephalo
---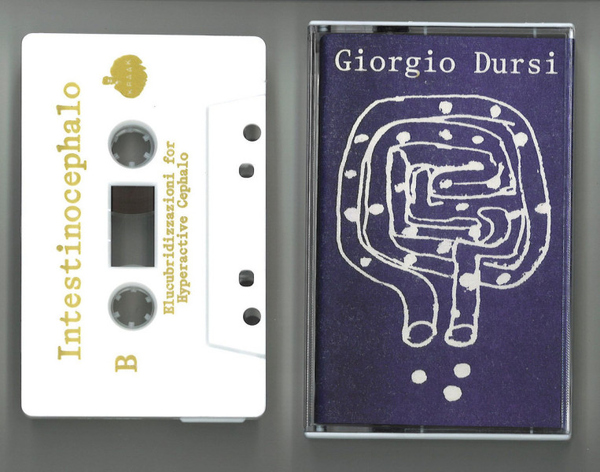 description
(Casette + Download) Coming from Italy by way of Berlin, Giorgio Dursi has fashioned an artistic practice where the familiarity of commonplace objects and voices fuse and contort into completely unexpected avenues of sound experience.In Intestinocephalo, his first release on Kraak, monologues languish into states of dormancy like an episode of intentional catathrenia and then expand, evolve and, finally, disengage.