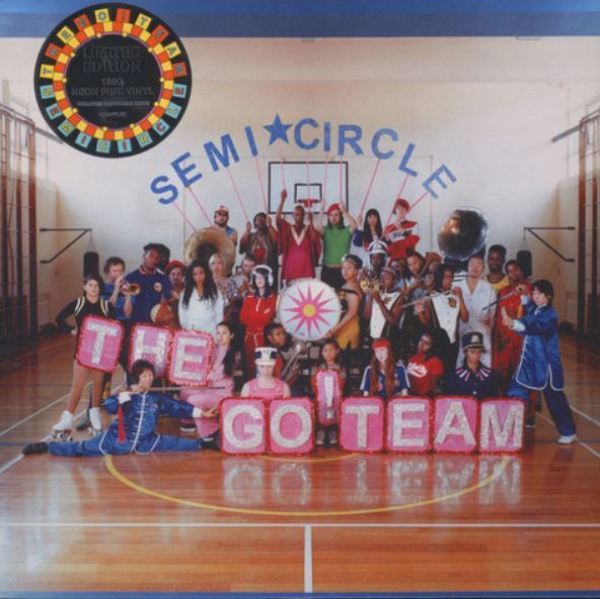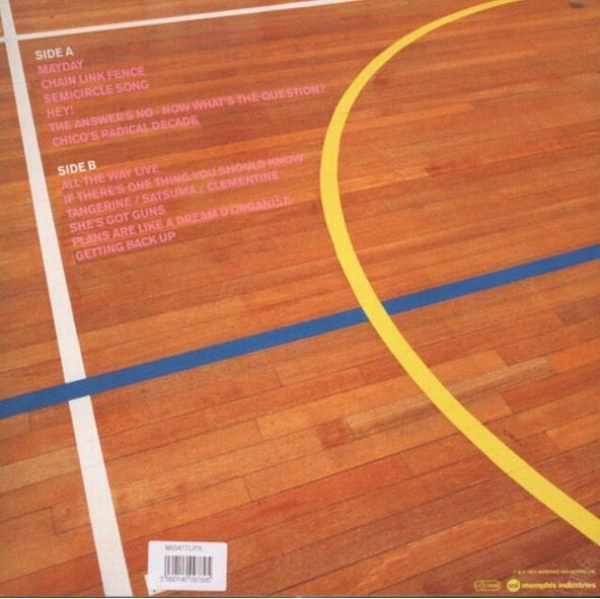 Semicircle (Ltd. Neon Pink Vinyl)
5.
A5 The Answer's No-Now What's The Question?
---
6.
A6 Chico's Radical Decade
---
8.
B2 If There's One Thing You Should Know
---
9.
B3 Tangerine/satsuma/clementine
---
11.
B5 Plans Are Like A Dream U Organise
---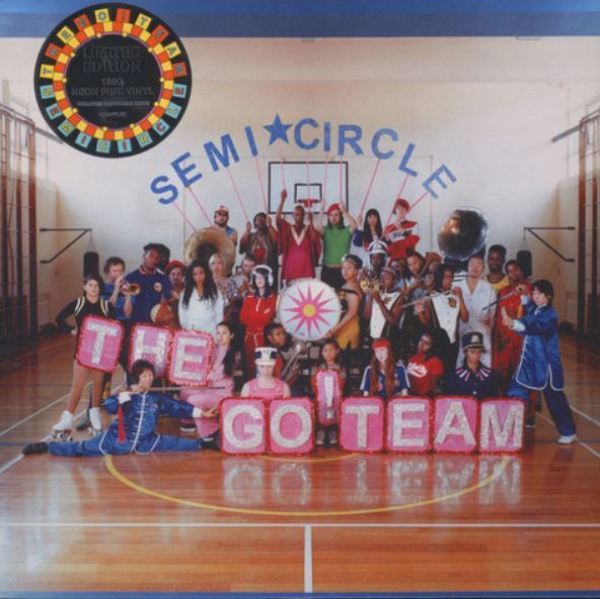 description
Die aus Brighton stammende Indie-Rockband The Go! Team vereint auf ziemlich ansteckende Weise Gitarrenklänge mit Oldschool Hip-Hop, Cheerleader-Gesang mit Siebzigerjahre-Funk, selbstgespielte Instrumente mit verschiedenen Samples. Ihr Debüt "Thunder, Lightning, Strike" brachten sie im September 2004 heraus. Es folgten drei weitere Alben, zuletzt "The Scene Between" (2015). Alle Veröffentlichungen konnten sich in den englischen Charts platzieren - und das sollte beim erfrischenden "Semicircle" auch gelingen. Der Longplayer sorgt in bester Bandtradition für außerordentlich gute Laune und macht einmal mehr deutlich, weshalb der Bandname nach Cheerleading klingt. Stilprägend bei der Entstehung von Nummer 5 war für Ian Parton, den Kopf und kreativen Mastermind der Formation, das Bild einer School Marching Band, die völlig am Reifen dreht und ihre Notenblätter wegwirft, um dann - endlich! - der lange und heimlich gehegten Leidenschaft für Northern-Soul-Stomper, Pop aus Japan und frühen Rap nachzugehen. "Ich mag den Swing und die Power einer Marching Band, den physischen Druck, den man spürt, wenn der Trommler auf seine Bass-Drum einschlägt", so Parton. "Aber ich wollte das Konzept außerhalb patriotischer oder sportlicher Zusammenhänge ansiedeln. Das gab den Anstoß für die Aufnahmen."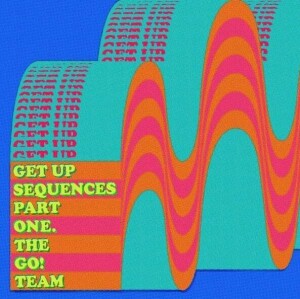 Indie
The Go! Team
Memphis Industries
€17.49
Pop
The Go! Team
Memphis Industries
€18.99