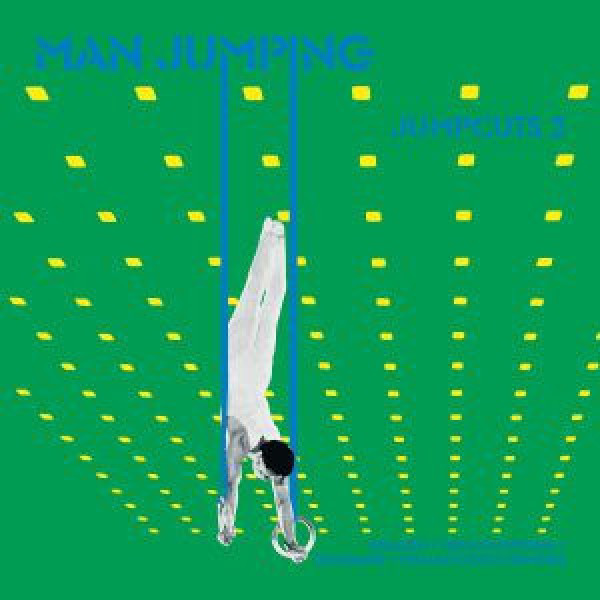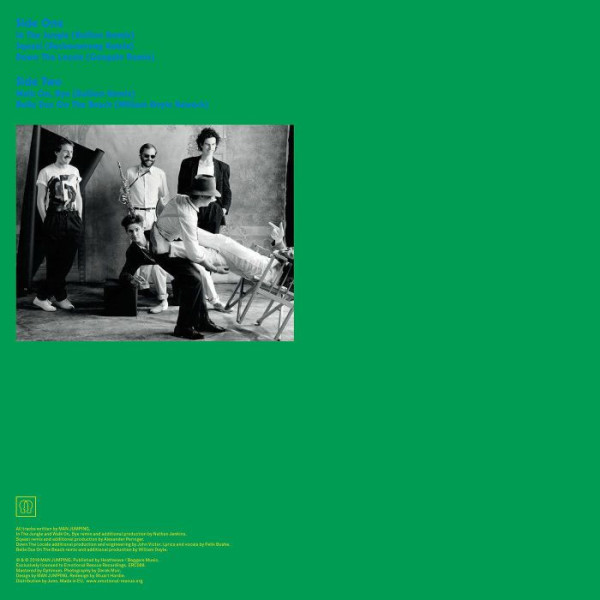 Jumpcuts 2 (Bullion/Reckonwrong/Gengahr/William Do
genre:
Electro / Electronic
1.
In The Jungle (Bullion Remix)
---
2.
Sqeezi (Reckonwrong Remix)
---
3.
Down The Locale (Gengahr Remix)
---
4.
Walk On, Bye (Bullion Remix)
---
5.
Belle Dux On The Beach (William Doyle Rework)
---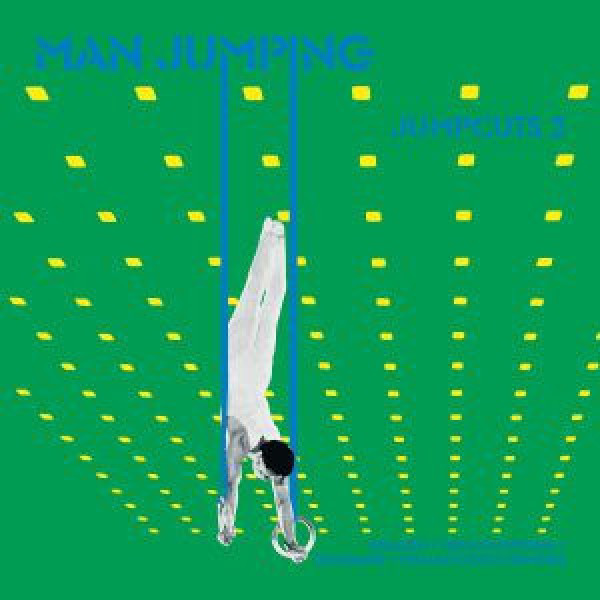 description
The second EP of remixes from Man Jumping's reissue on Emotional Rescue features luminaries Bullion, Reckonwrong, Gengahr and William Doyle with their reversions of songs from the Jumpcut album.

Nathan Jenkins aka Bullion follows his recent rerub of Thomas Leer (ERC072) to provide two remixes. His remake of In The Jungle keeps the originals (leftfield) dance floor roots, but sprinkles the ubiquitous warm glow and off kilter fun(k) that he evokes; while his retake of Walk On, Bye drifts back, highlighting intricate percussion; congas, bass and vocal atmospherics along some breezy swing.

Reckonwrong is next; turning the bossa vibes of Sqeezi into his own new wave meets italo reversion; topped with his unique 'under the cupboard stairs' vocals. Funky, driving, this overlooked star adds to his cannon for Whities, Pinkman and DEEK.

After a string of impressive releases for Trangressive / Beggars, Gengahr make a surprise addition, lifting Down The Locale from deceptive beginnings to anthemic heights, adding echo-laden guitar and vocals to the original's underbelly, before a bass break and return lifts to the heavens.

Finally, William Doyle provides perfect closure. Moving away from his East India Youth moniker (XL Recordings), his output has drifted towards ambient introspection, however, here points to addtional layers; rebuilding Belle Dux On The Beach with added bass, guitar, drums and finally vocals that culminate in a prefect 'to the skies' outrospection.
Electro / Electronic
Man Jumping
Emotional Rescue
€17.49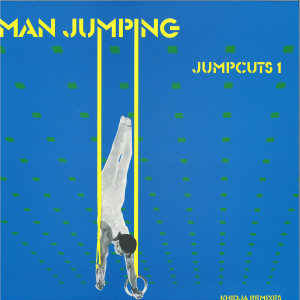 House
Man Jumping
Emotional Rescue
€11.99