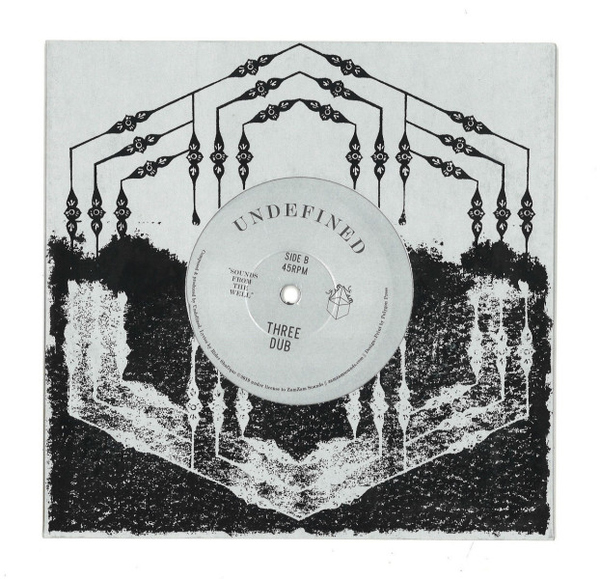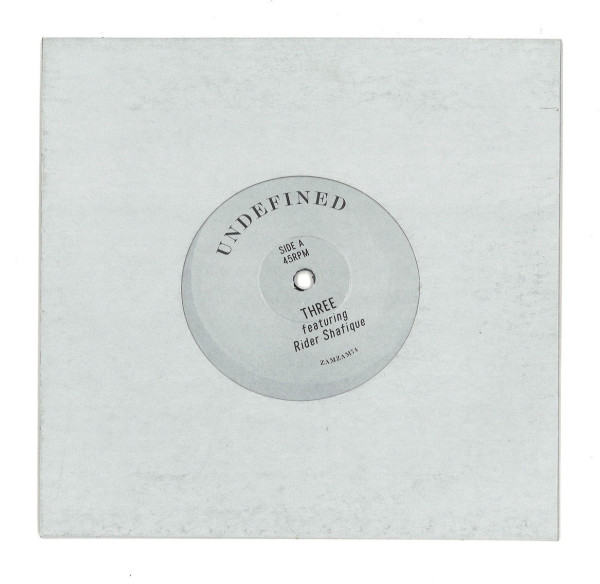 Three / Three Dub [7 inch Vinyl]
To order please add to basket and proceed to check out
1.
Three Ft. Rider Shafique
---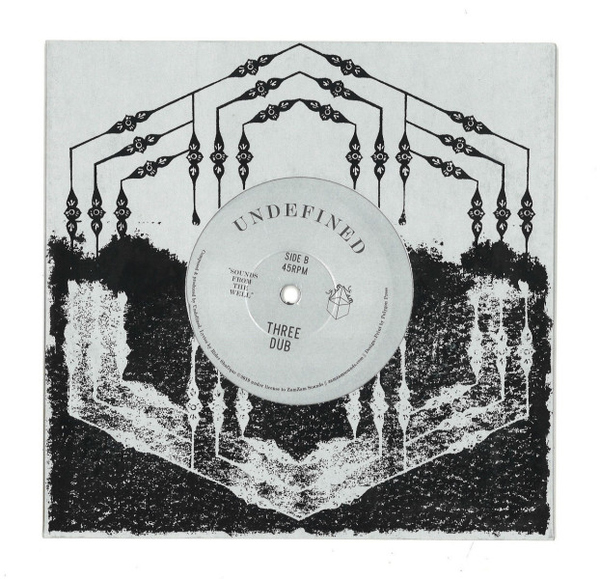 description
Ever since their debut 7" landed on our doorstep unannounced, we have been captivated by the powerfully understated movements of the duo known as Undefined. Sahara (keys/bass/programming) and Ohkuma (drums) have deep roots in the Japanese dub and reggae scenes (Heavymanners, Soul Dimension) and operate their own experimental dub label, Newdubhall. Recent collaborations with Kazufumi Kodama (of dub elders Mute Beat), dBridge, and Kabuki are nudging the group further into a spotlight that they richly deserve.

Named for the 3-feel of its colossal groove, "Three" is a locked groove of pure downtempo dubwise, techno in its repetition, hip hop in its tempo and swagger, motorik in its muscularity, meditative in its clarity. Featuring the unmistakable voice of ZamFam Rider Shafique, showcased in a moment of profound introspection and vulnerability, "Three" banishes all thoughts of flash-in-the-pan "big tunes" for an incredibly deep and immersive dive.

"Three Dub," a version in the classic sense, strips out the vocal entirely to focus on the rockstone riddim, crafted of one of the most captivatingly beautiful bass tones we've ever heard, combined with wicked drum turnarounds, lightning hi-hat work, and extremely subtle & sophisticated dubbing technique. A masterclass in dubwise essentialism and profound attention to detail, stripped down to the foundation yet incredibly lush and alive.

Strictly limited to 600 copies for the world. No digital, no repress. Design & screen print by Polygon Press. Mastered by Sam Precise.